Teachers can have access to grade wide information. This will make all reports and progress monitoring groups available to the user for the entire grade they have classes in.
A District or School Manager has the ability to give a teacher grade wide access:
Go to Home Page > Manage Staff > Classroom User.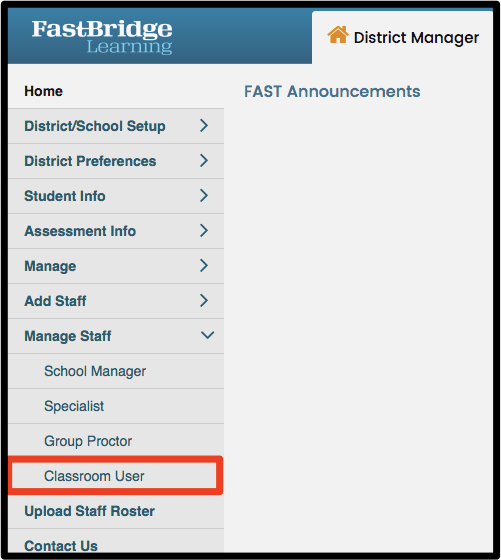 A list of the classroom teacher in the district will be displayed. Simply click the Grade-wide Access box that corresponds to each teacher for whom you would like to assign grade-wide access. Once the box is checked, the teacher will have access. There is no Save button that needs to be clicked in order to do this.

To remove Grade-wide Access, uncheck the box next to the teacher's name. This will remove access to all classes except their own.