Summer School Setup
If you will be using FastBridge for summer school, there are a few considerations to keep in mind.
Your FastBridge subscription for the year expires on July 31st, but you will be able to continue using FastBridge until your Summer Session is finished.
We strongly recommend that summer sessions occur at the end of the school year, after spring session has ended.
Rollover
There are three dates available for your district's new school year rollover. If you are conducting summer school in FastBridge, we strongly recommend selecting a rollover date that is AFTER your summer session has ended. We do not recommend rolling over to the new school year before the conclusion of your summer session.
When your rollover date comes, FastBridge will migrate your data to the new school year. Once your data has been moved to the new school year, you will not be able to access the previous school year, including the summer session. Data, including that from the summer session, will continue to be available in our historical reports, but the live instance of data (graphic reports, etc.) from the previous school year and summer session will no longer be available to you. For more information on the School Year Roll Over, see End of Year / School Year Roll Over.
Screening Periods
If you haven't already done so, you may need to add additional screening period(s) to facilitate screening in the summer. If you are using FastBridge during the summer for progress monitoring only, you do not need to add additional screening periods. For information on adding additional screening periods, see Managing Screening Periods.
If you plan on using FastBridge for screening during Summer School, we recommend adding your summer screening period(s) when you complete your beginning of the year setup.
Progress Monitoring
If you are using FastBridge during the summer for progress monitoring only, you do not need to add additional screening periods. You will want to make sure that your student access extends to the end of your summer session so that students will be able to use the platform throughout the summer. You can adjust the end date by following the directions in Setting Up Student Login Access.
Another thing to note is the end dates of any progress monitoring plans that will be used over the summer. If students enrolled in the summer session will be progress monitored using their existing PM plans, you will want to make sure that the end date of their plans extends until the end of the summer session. You can do this by going into the plan's "Edit Setup" and extending the end date on the "Monitoring Schedule" page, as pictured below.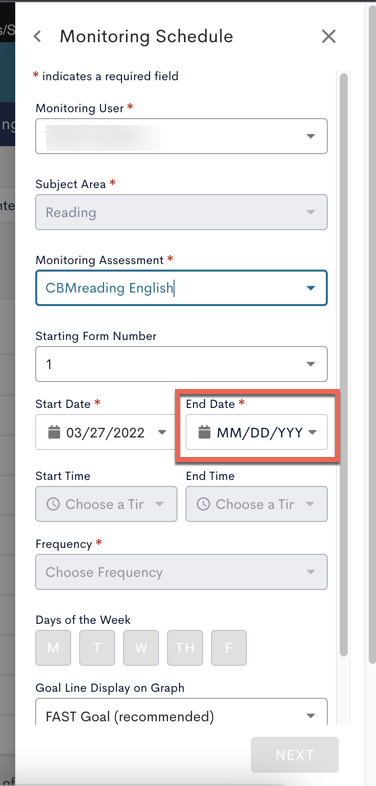 Roster
Sometimes teachers and students are not at their regular schools for Summer Sessions, which may seem at odds with the original roster. When creating a roster for summer school, the objective is to group students so the teacher who is responsible for them has convenient access to their data. We recommend that you:
Roster the student in their current grade. Do not advance them to the next grade until you upload your roster for the beginning of the next school year after rollover has occurred.

Keep students at their current school, if possible. If you need to create separate summer school sites, you will need to contact FastBridge Support to assist you with this setup process.

Do not advance students to their new school for next year until after rollover has occurred.

Keep in mind that the summer school roster may add an additional school to a student's enrollment. If a student is rostered to more than one school, they will have an option to choose the school at which they're testing whenever they take a FastBridge assessment in the upper lefthand corner of their screen. Make sure your summer school students select the appropriate school.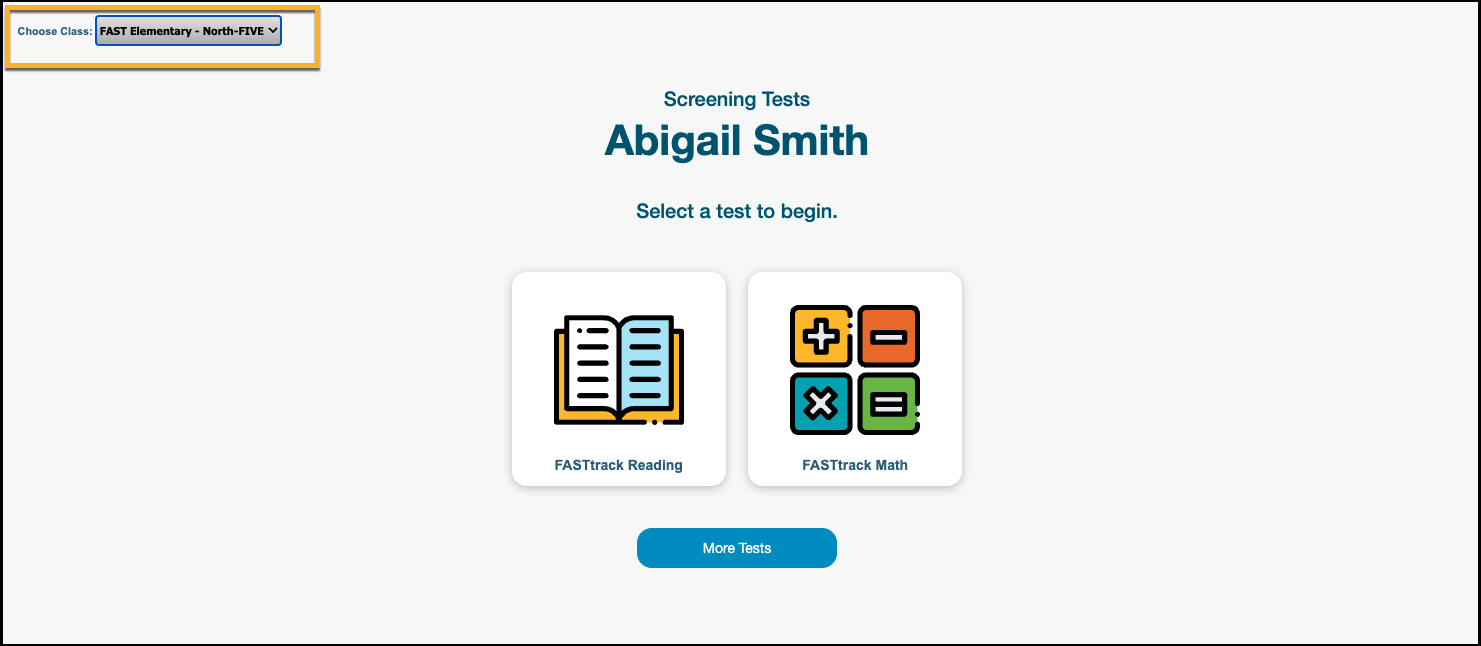 You will most likely have a summer roster that differs from your regular school year, so you will want to wait to upload your summer roster until after the regular school year has ended. For more information on uploading your roster, see Uploading a Roster.