NOTE: You have to be a School or District Manager to access the roster.
To download a copy of the existing roster, go to the District Manager (or School Manager) tab, and select View Student Roster from under Student Info. From there, you can click Download Roster.

This will give you the option to Open or Save a copy of your roster in Excel.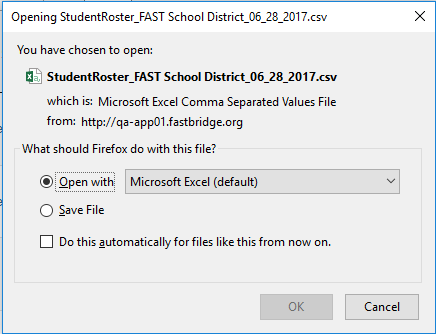 Notice that the file you are downloading is a comma-separated value (.csv) file. If you are planning to edit and re-upload the file, you will need to save it as a comma-separated value (.csv) file. Only District Managers can upload a roster.
Tip: Downloading the current roster is a good place to start, when you need to make changes. It's the best way to make sure that no manual entries get lost.