Only the Master Account Administrator, District Manager, or School Manager user roles can access the Roster Custom Mappings page.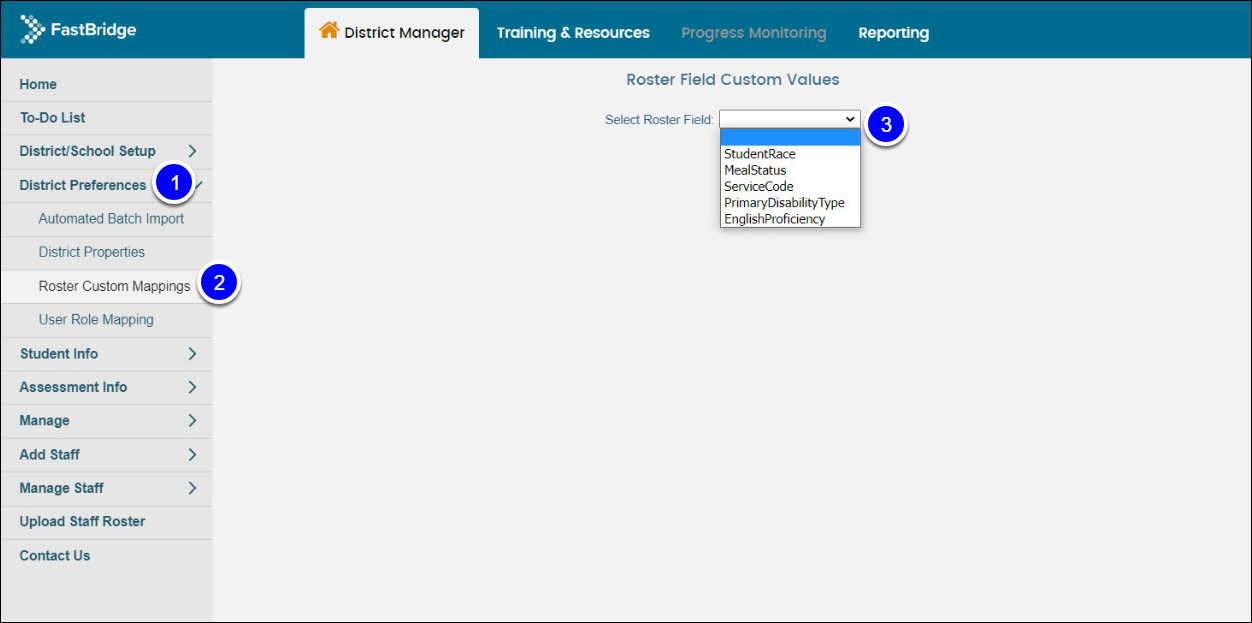 To map your SIS demographic fields to FastBridge SIF-compliant fields:
Go to District Preferences.
Select Roster Custom Mappings.
From the Select Roster Field:

drop-down, select the field whose values you want to map.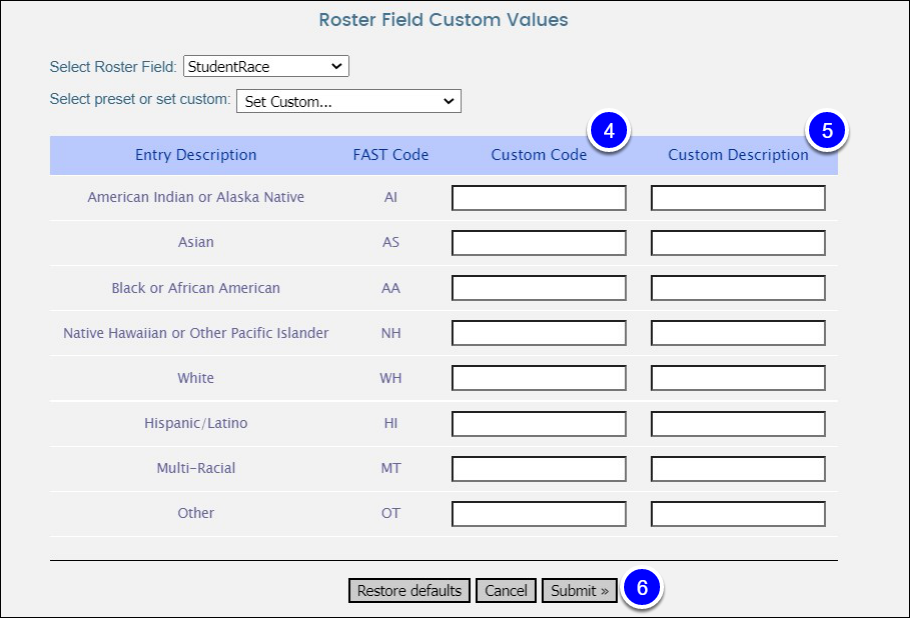 You now have a grid for mapping values.
Use the

Custom Code field to enter the code from your student information system.
You have the option to add a Custom Description for the code.
After you have made the desired changes, click Submit. Once this is done, you will not need to change the codes on the roster before importing it into FastBridge.