FastBridge Professional Learning Illuminate Education offers both online and in-person professional learning resources to support educators who use the FastBridge assessments and related tools. Some of these resources are included with the base purchase and others include additional costs. The following table provides a summary of the professional learning options.
Format

Included with Purchase

Additional Cost

Online

Online Courses

Knowledge Base

In-person

FastBridge Essentials

FastBridge Focus

FastBridge for Success
Online Courses
There are over 50 online courses that are available on demand in the FastBridge system. The courses are located in the Training and Resources Section of the website. There are courses for FastBridge Assessments, Intervention, and Getting Started.

Each course includes one or more units covering all aspects of the topic. There are 8 lessons in each unit and there are certification quizzes for all courses as well as scoring certification activities for selected assessments.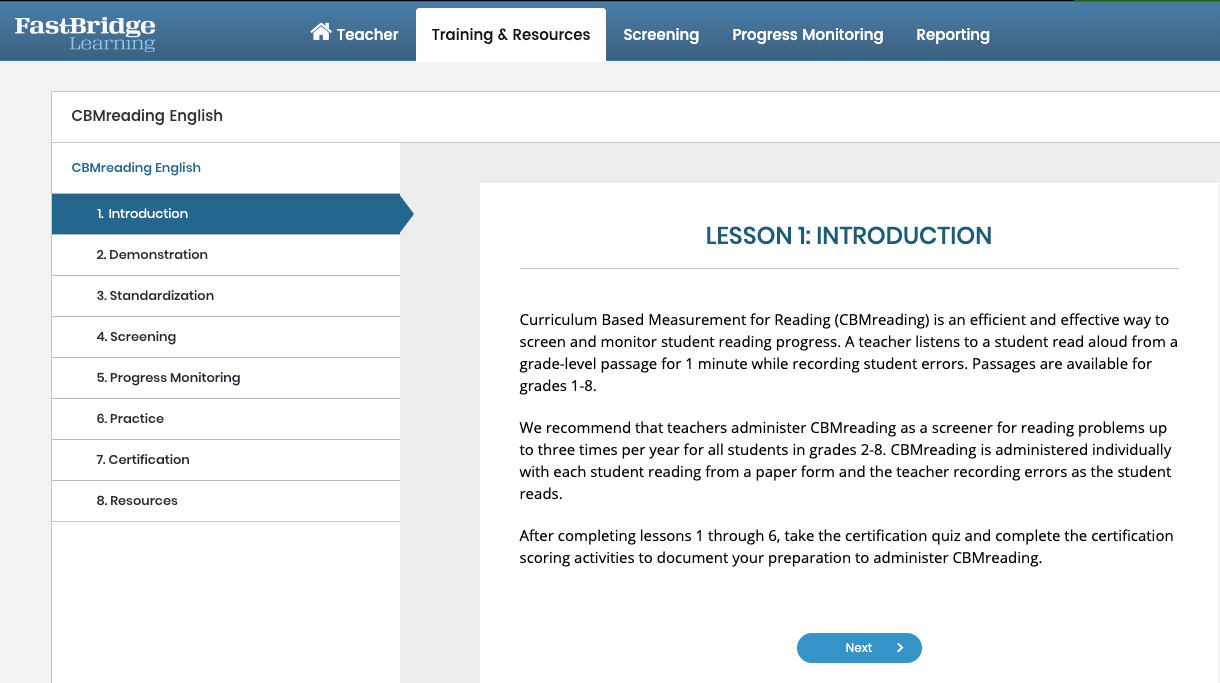 Knowledge Base
The Knowledge Base is an online database of articles and recordings about how to use FastBridge assessments and related resources. Users can access the Knowledge Base any time they are logged in by clicking on the link in the top left of the screen. This link is visible in every screen once a user is logged in.

The Knowledge Base will open in a new browser tab and remain open until you log out of the website.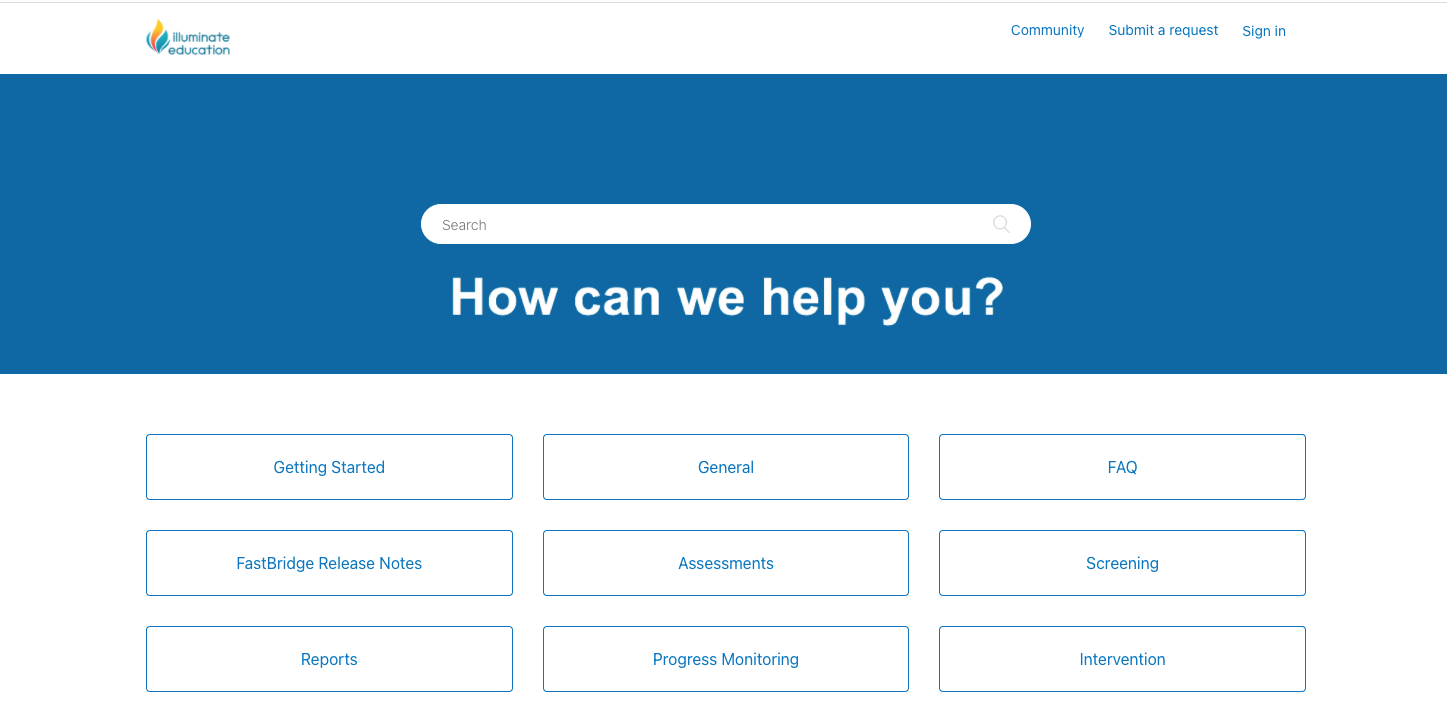 Customer Support Team
When users have questions about specific FastBridge assessments and features, they can submit a help ticket to our Customer Support Team. There is a button to access the Team on the top left of every screen in the FastBridge system.

Clicking on the Support button will open the Knowledge Base and you can create a new support ticket that includes your question.
This will open a new screen where you can type your question. There are options to specify other details as well.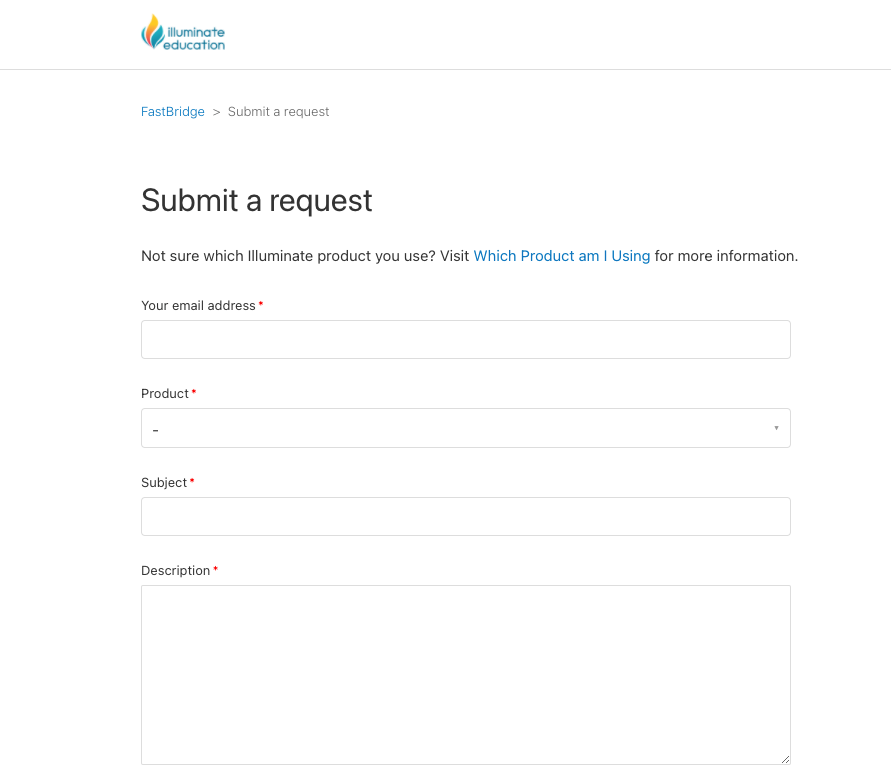 FASTflix
FASTflix are online interactive videos designed to be used by school teams to learn more about a specific FASTflix topic. There are over 30 FASTflix on topics including navigating in the FastBridge website, all FASTflix assessments, screening, progress monitoring, and reports.

Each FASTflik includes a lesson plan, video, downloadable worksheets and activities, and notes recording form. We recommend that one staff person facilitate each FASTflik session by previewing the content, downloading and printing the activities, and confirming the hardware needed for the group to watch the video together. For more information about adding FASTflix to your district's account, contact FastBridge Sales.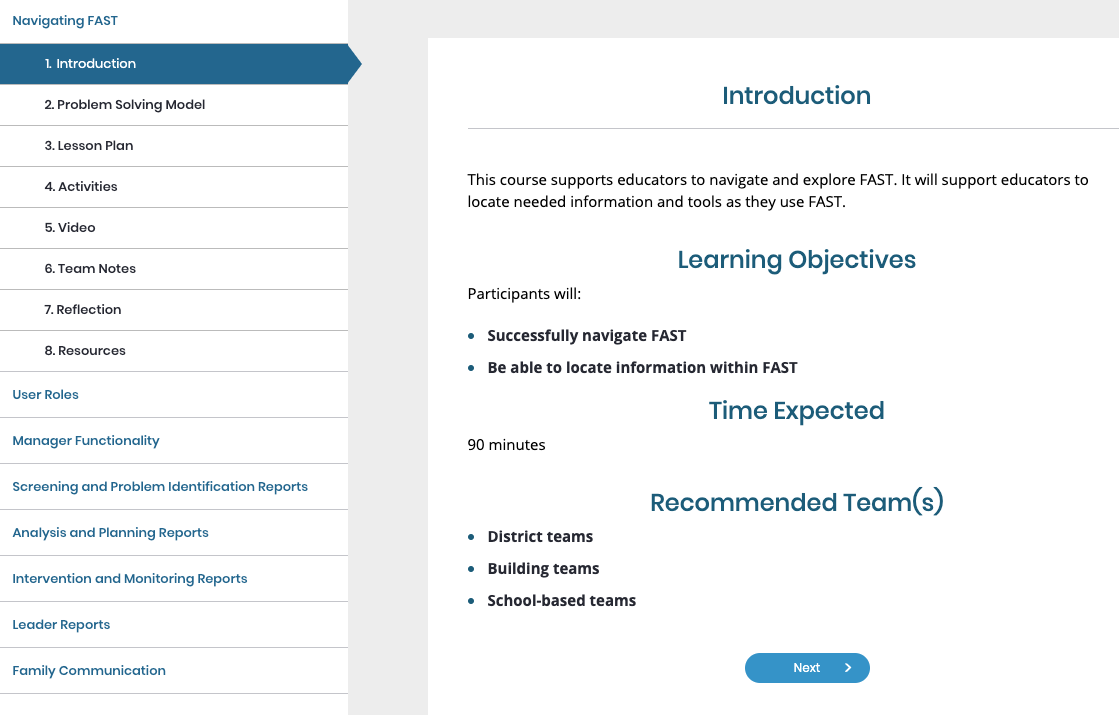 FastBridge Essentials
New users can attend a regional 2-day training workshop known as FastBridge Essentials. These workshops are held at various locations around the U.S. Day 1 of the FastBridge Essentials workshop covers user roles, system navigation, screening assessments, and screening reports. Day 2 covers progress monitoring measures, procedures, and reports.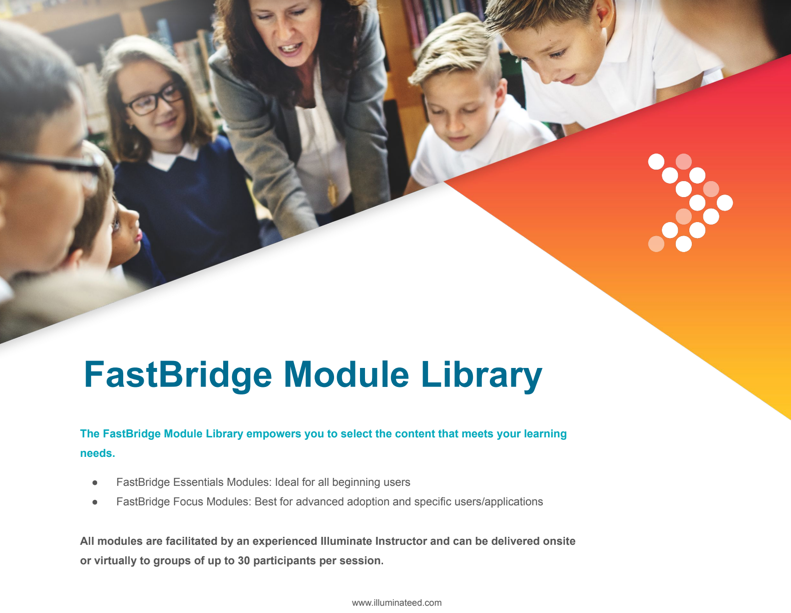 For more information about FastBridge Essentials and to register, click here.
FastBridge Focus
Advanced FastBridge users can attend regional workshops titled FastBridge Focus. These workshops are designed for educators who have used FastBridge for two or more years and are seeking to deepen their knowledge and skills about FastBridge tools and related resources. FastBridge Focus topics vary over time and examples include.
Identifying and addressing Tier 1 and Tier 2 needs

Behavior screening and progress monitoring

Dyslexia screening

Maximizing the leader's use of FastBridge
For more information about FastBridge Focus and to register, click here.
FastBridge for Success
All FastBridge assessments and accompanying resources are designed to be used as part of a Multi-Tiered System of Support (MTSS). FastBridge offers customized coaching and support for school districts seeking comprehensive professional learning about an MTSS. To learn more about FastBridge for Success contact FastBridge Sales.