All materials that are used by the teacher and student during screening or progress monitoring can be found on the Training & Resources tab. Each assessment type has its own section. This article guides user through finding these materials.
Training & Resources

Select the Training & Resources tab.
Select Downloads.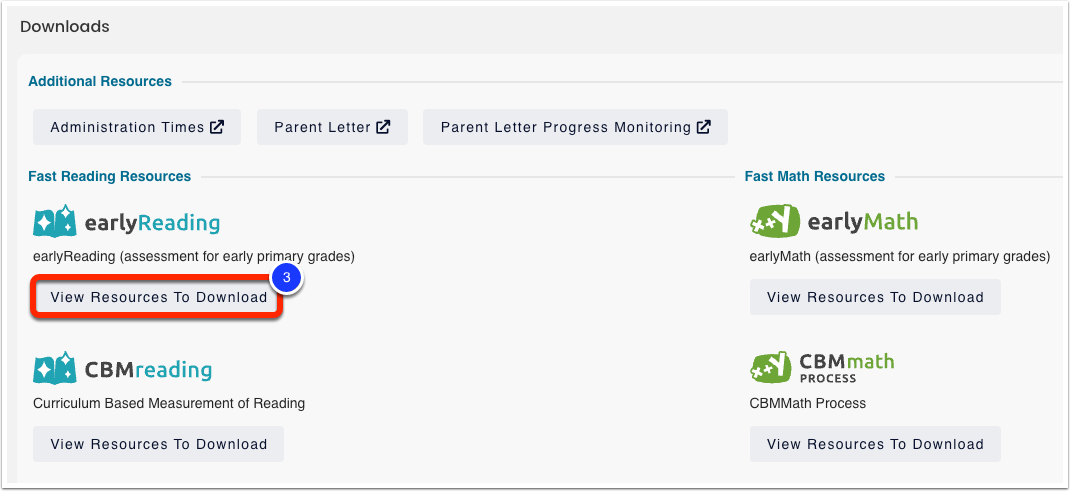 Select View Resources To Download for the desired assessment.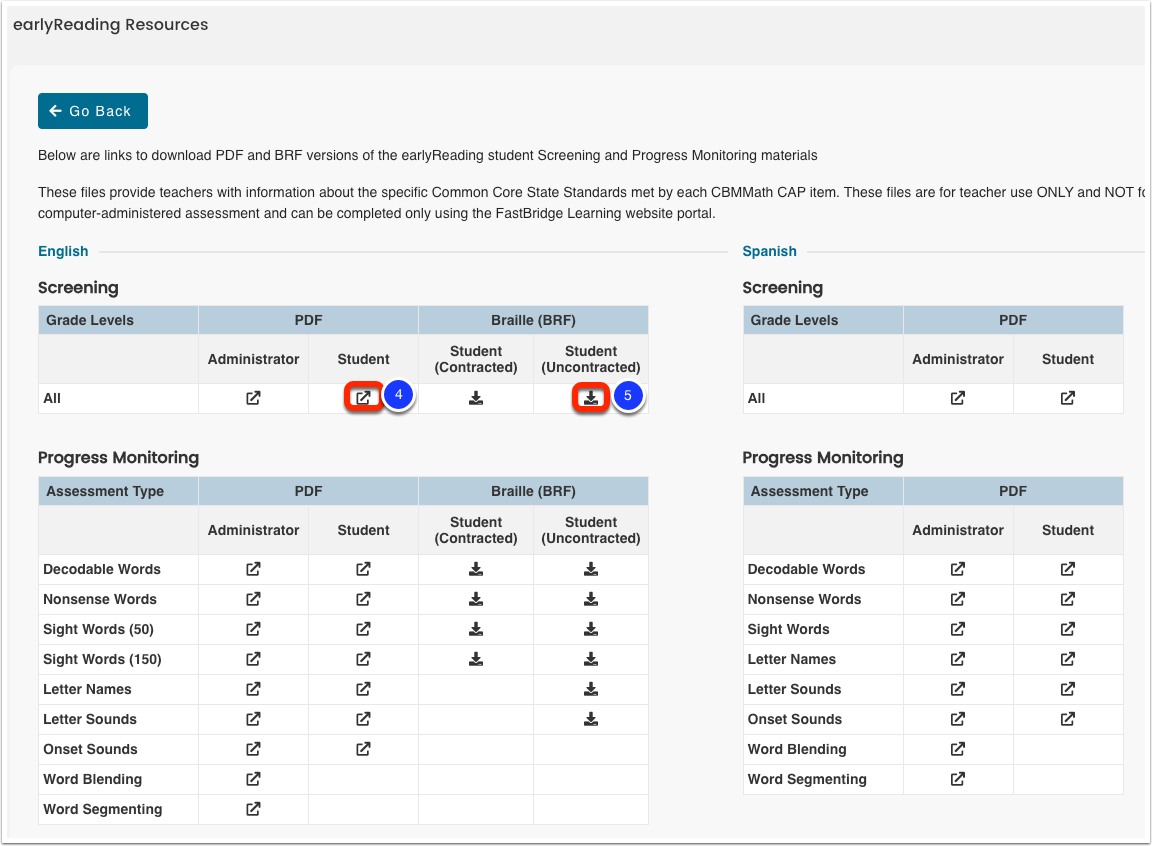 Select the Slanted Upward Arrow icon to open the material in a new tab.
Select the Download icon to generate a PDF of the material.