All materials that are used by the teacher and student during screening or progress monitoring can be found on the Training & Resources tab. Click "Downloads". Each assessment type has it's own section.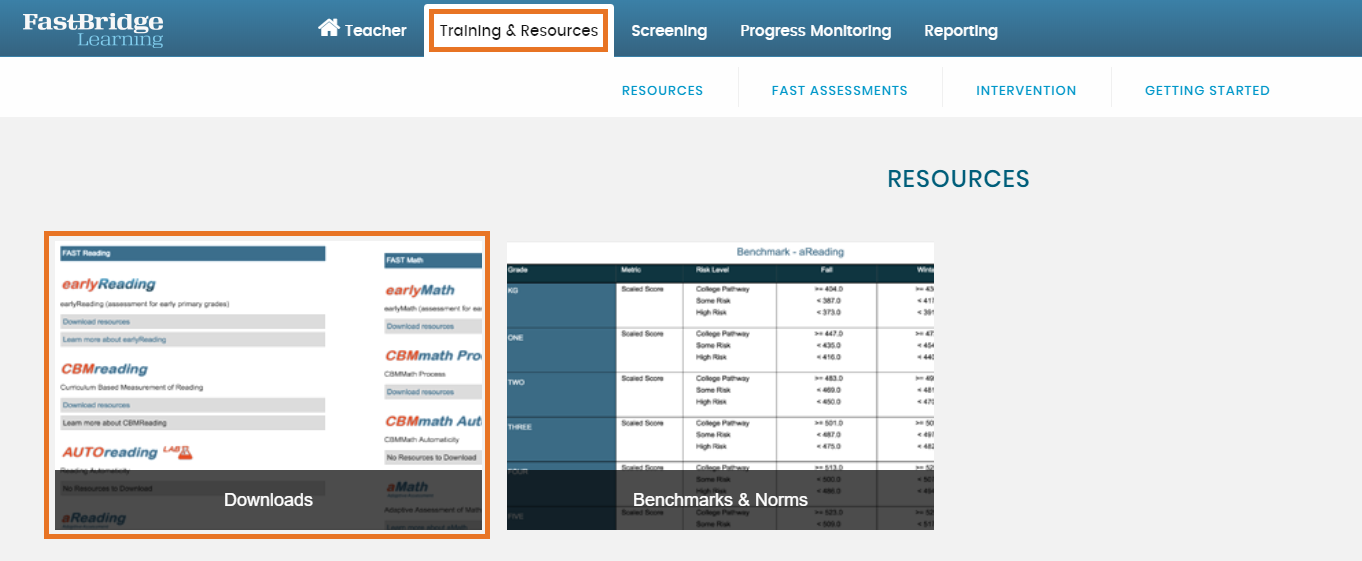 Click the "Download Resources" button for the assessment.

On the following page you should see the resources for screening and progress monitoring listed separately. Click the pdf icon to open the selection.