Click on the Training and Resources tab on the Top Navigation bar and select 'Benchmarks and Norms'

From here you can select the Benchmarks or Norms information.
Note: There is a resource at the top 'Download Use & Interpretation Guidelines' that provides information about score interpretation .
Here is a view of the Benchmarks menu.

Here is a view of the Norms menu.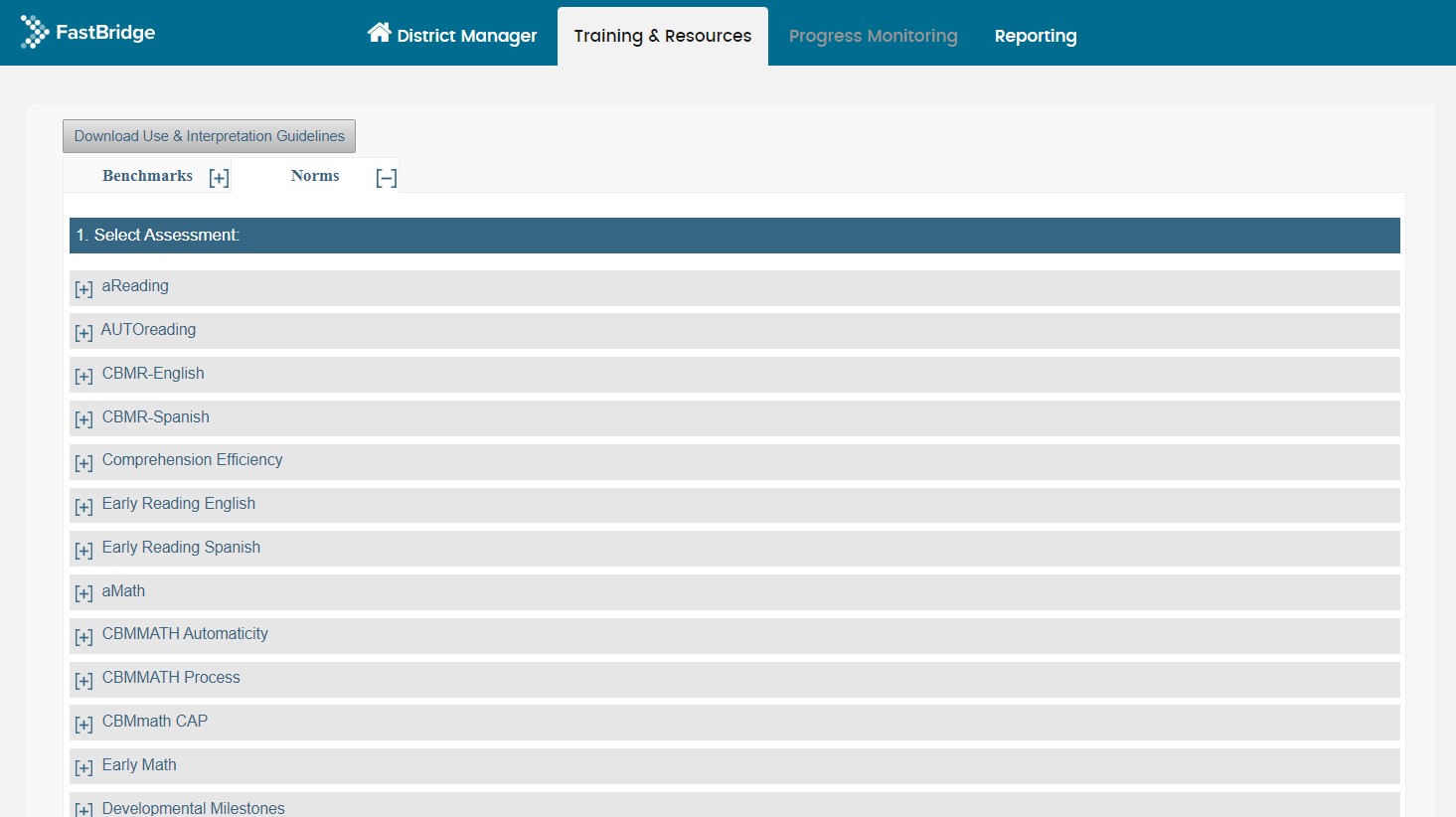 Both the Benchmarks and Norms menus will generate tables displaying specific scores. Here is a sample earlyReading Benchmark table. Note that earlyReading and earlyMath Composite scores are at the bottom of their respective Benchmark tables.