If a student logged in and there are "no tests available" there are a couple reasons for this. About 90% of the time it is the settings in the Manage Student Access page. This is the page where a Manager or Specialists selects the assessments and dates where students can access the assessments. For progress monitoring, the dates should be open for the entire year. Please check the page to ensure:
1. The correct measure is enabled for student login.
2. The dates are open for progress monitoring year round.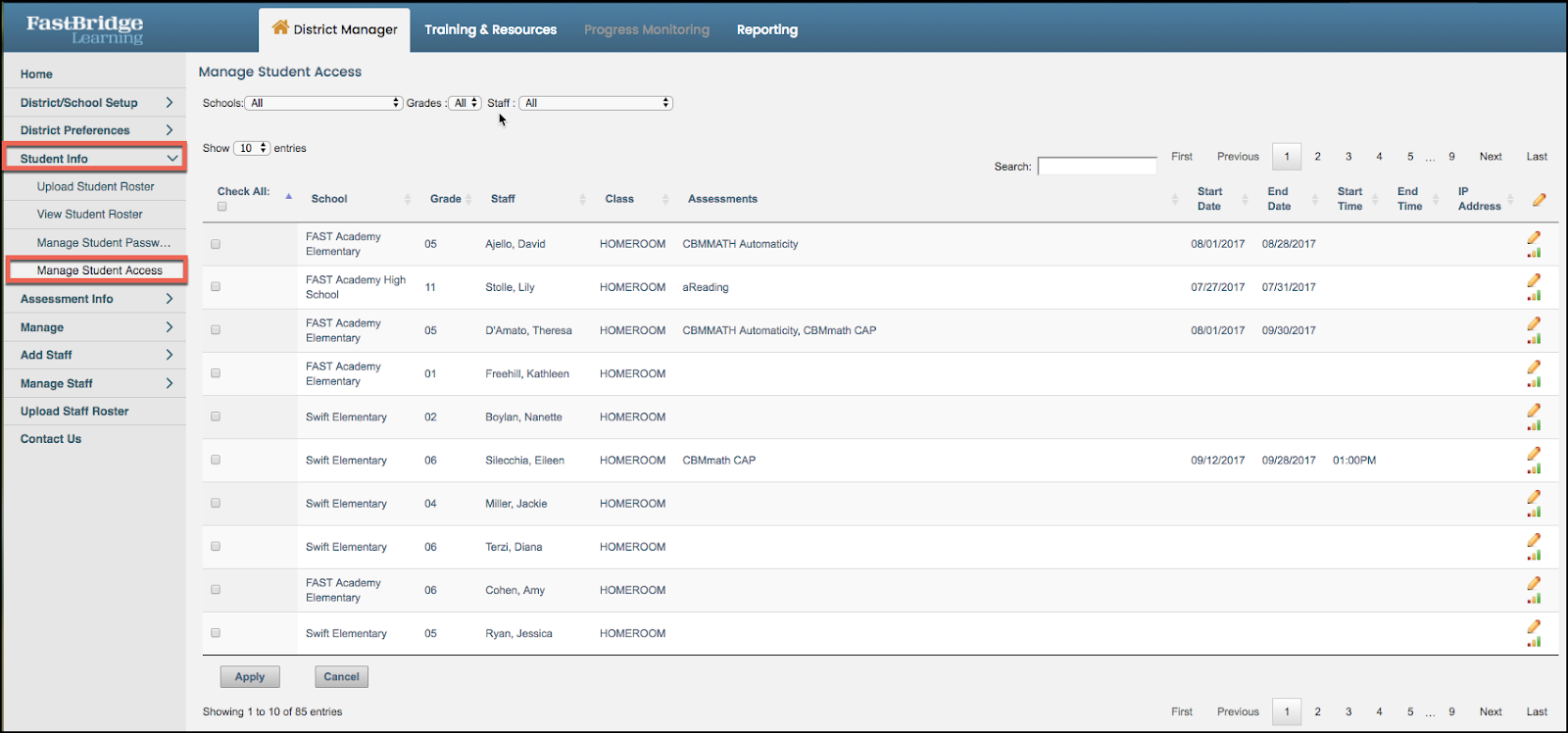 For more information on how to manage these settings, click:
Setting up Student Login Access