NOTE: Only earlyReading, earlyMath, CBMReading, and CBMMath-Process can be administered on paper.
After your student(s) complete the assessment on paper, you will need to input the data into FastBridge . If you haven't already created a progress monitoring schedule for these students, follow the instructions here.
Once your progress monitoring schedule exists, select Progress Monitoring tab from the top menu. Locate the student and select Start. Then select the Form the student is being assessed on.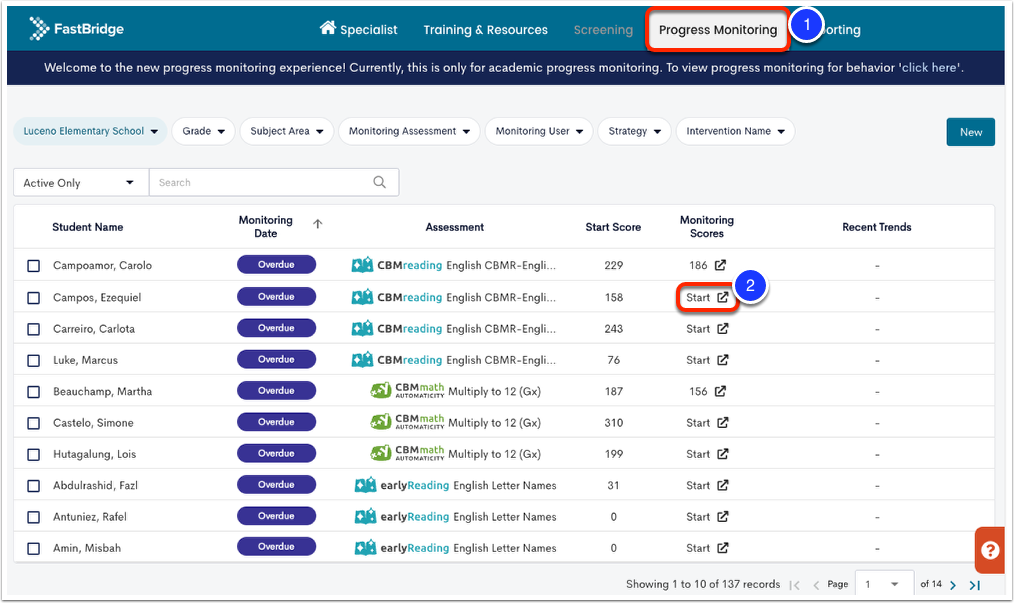 Change the Timing from Real-Time to Paper-Pencil. Enter the date the assessment was taken, and how long it took. You can now score the assessment in the same manner you would if you were scoring it in real time, by entering the information from your paper copy. When you are done, mark the last word and click Submit.
The other assessments can be accessed in the same way, but the actual scoring will look different. Refer to the scoring instructions for each assessment for detail.