Sometimes educators need to release a student from a progress monitoring plan. This often occurs when a child exits an intervention, moves to a new group to work with a different teacher, the frequency of monitoring changes, or the student will be monitored using a different assessment measure. If you need to release a student from a progress monitoring plan, follow the steps below.
Go to Progress Monitoring.

Check the box next to the student's name.

Select "Release from Intervention Plan"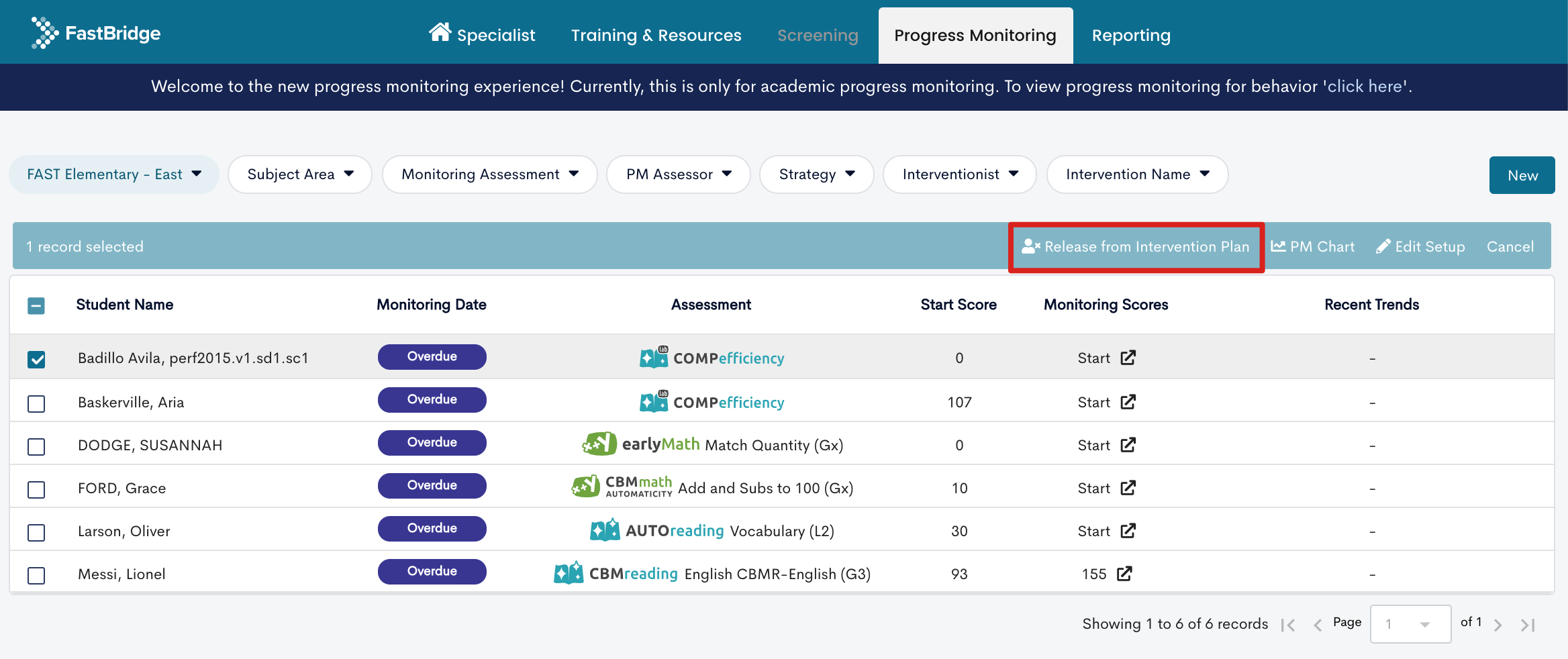 Confirm that the student should be released from the intervention plan by selecting "Release".

When the student is released, you will see their name and data under 'Inactive Only'.

What happens to their Progress Monitoring data if they are released?
The student name and data will remain available in the group under "Inactive Only" header. Their Progress Graph will remain available.

If the student is added to a new group of the same measure, the default is to include previous group data. This will be available in the Progress Graph. It will NOT be displayed on the Progress Monitoring page, which is only for active students.

All student data is also available in the Student at a Glance Report, accessible by clicking on their name in the Class List page, or accessing the report through the Reports Manager and searching the student name.