Master Account Administrators (MAA) and District Managers now have the ability to customize the label for the College Pathways benchmark as well as determine which norms will display on reports in the classroom teacher view.
Changing the College Pathways label will replace the default "College Pathway" with your custom label in reports.
To customize the label that displays in reports, go to Manage > Data Display on Reports.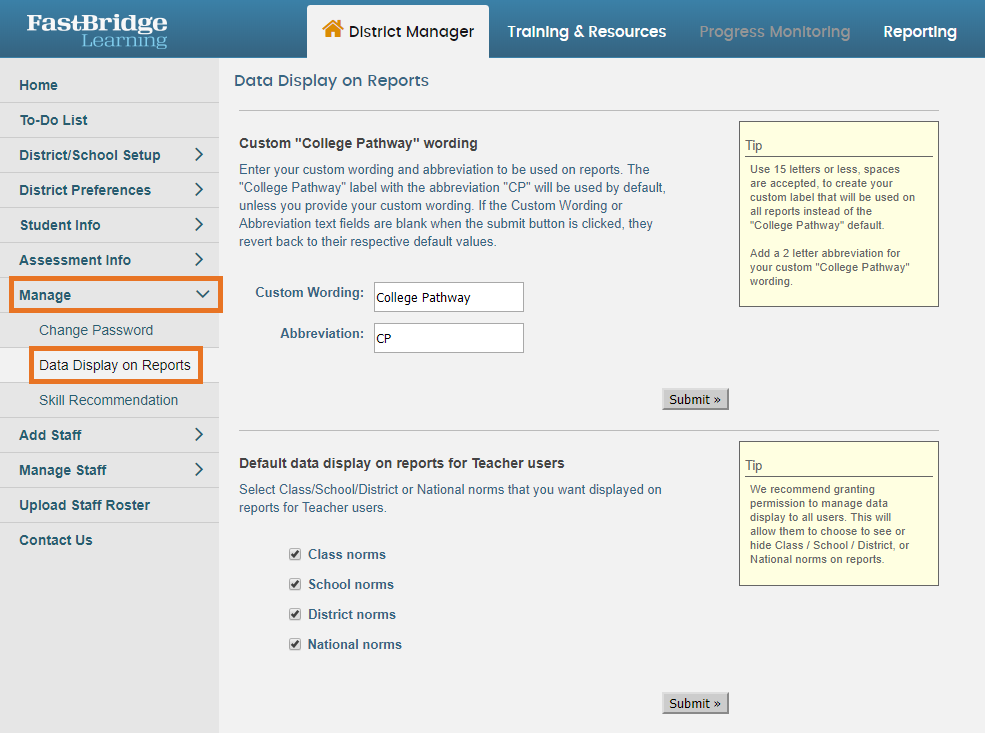 1. Enter your new label text in the Custom Wording field. There is a 15 character limit and spaces can be used. Spaces will count towards the character limit.
2. Enter a two letter abbreviation in the Abbreviation box. This will be used as the label in places where the full label will not fit.
When you have completed entering your custom text, click the Submit button to save settings.
If either box is left empty, the default of College Pathway and/or CP will be used.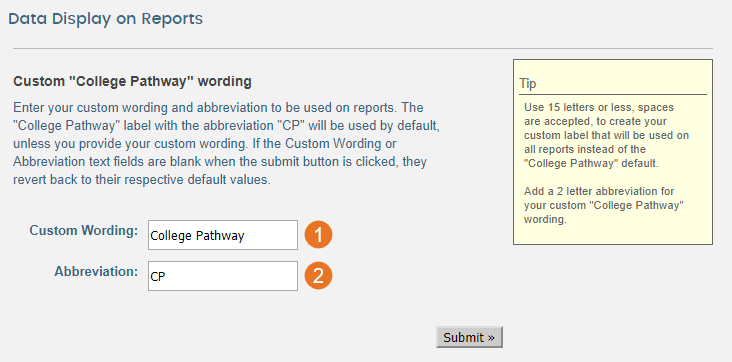 This page also allows an MAA or District Manager to determine which set of norms will display in reports when they are viewed by classroom teachers. The default will be to display all of the norm groups in reports. This includes Class Norms, School Norms, District Norms, and National Norms.
To disable any of the norms, clear the box next to the norms you want to remove and then click Submit.