Master Account Administrators (MAA) and District Managers have the ability to customize the label for the College Pathways benchmark, determine which norms will display on reports, and set the threshold percentages that display on reports in the classroom teacher view.
Required Role: Master Account Administrators (MAA) or District Manager
Where to Start
Select the District Manager tab.
Select Manage.
Select Data Displayed on Reports.
Apply Custom Wording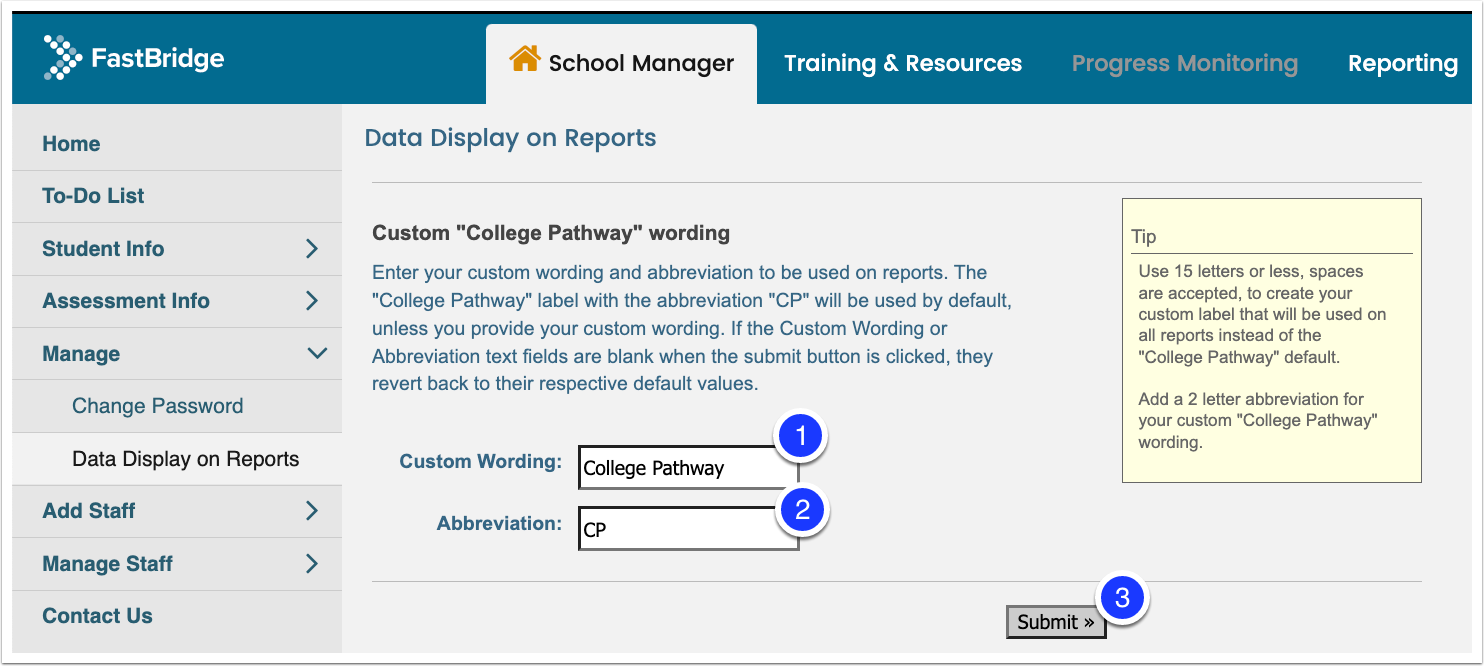 Enter the new label in the Custom Wording field. There is a 15-character limit including spacing.
Enter a two-letter abbreviation in the Abbreviation box. This will be used as the label in places where the entire label will not fit.
Select Submit button to save settings.
If either box is left empty, the default of College Pathway and/or CP will be used.
Changing the College Pathways label will replace the default "College Pathway" with your custom label in reports.
Selecting Norms
Use the checkboxes to select which set(s) of norms will display in reports when viewed by classroom teachers.
Select Submit to apply selections.
By default, all norm sets are selected.
Set Thresholds Percentage
Use the dropdown menus to set the threshold percentage.
Select Submit to apply selections.