District Managers are able to customize the "College Pathway" wording and disable local norms on the Group Screening Report, Individual Skills Report and Individual Benchmark Report for Classroom Users. District Managers can select any combination of Class, School, District, and/or National norms to be disabled. When norms are disabled, the selected percentiles appear as "N/A*" on the identified reports for all assessments.

Note: When norms are disabled for Classroom Users, other user types (e.g. District Managers, School Managers and Specialists) will continue to see all norm information even when viewing classroom level information.

Classroom Users will not be able to override District Manager settings; however, it is noted that benchmark and norm information will remain available in other parts of the FastBridge System. Specialist and School Managers will retain access to disabled norms, as the current functionality can only be applied to Classroom Users.
To set or make adjustments to the information displayed on reports, go to District Manager tab, and select Data Display on Reports from under Manage.
Once your choice(s) are selected, click Submit. You will receive confirmation that your preference has been successfully updated.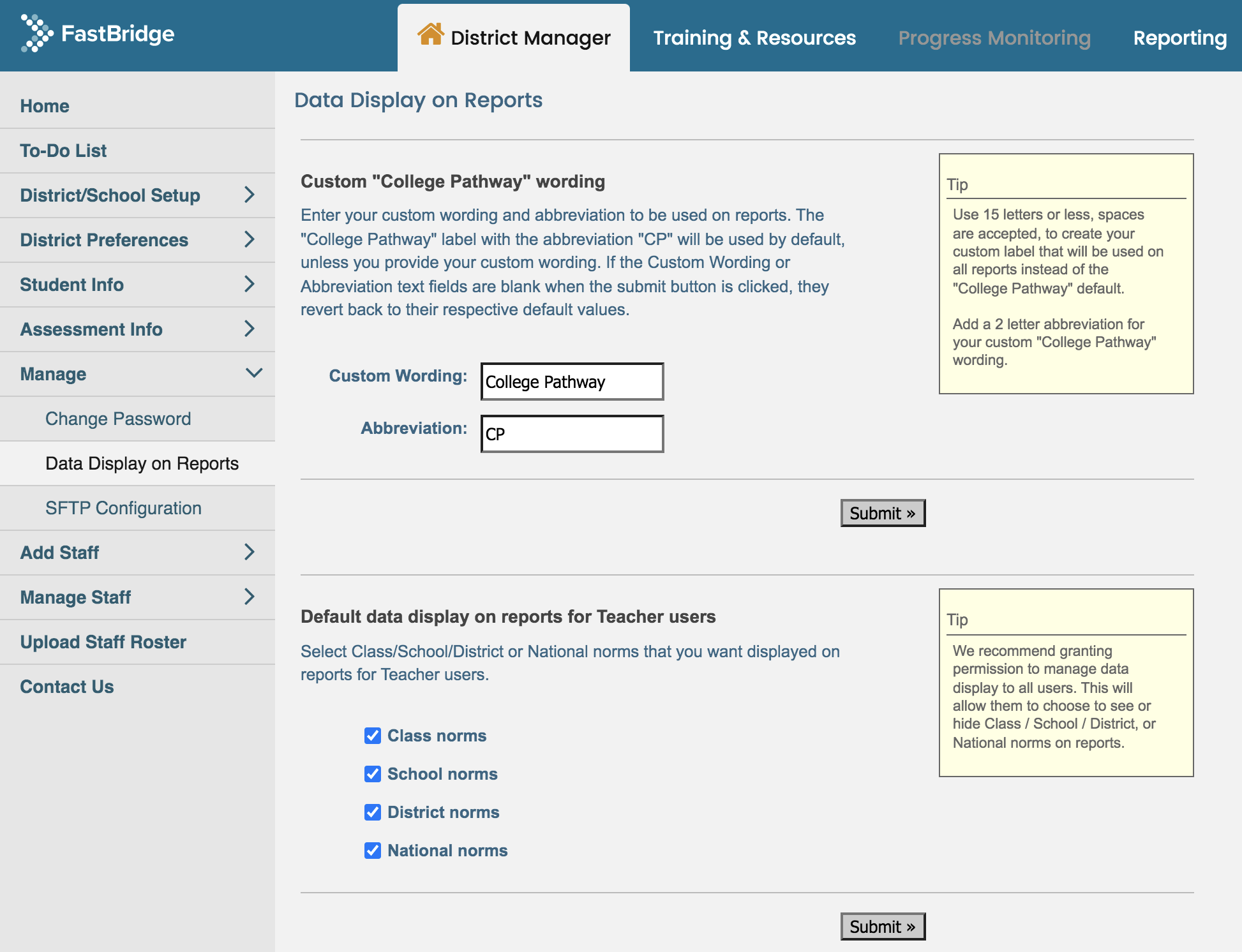 The norms selected will be the only norms displayed in the Group Screening Report, Individual Skills Report and Individual Benchmark Report for Classroom Users. Norms that are disabled are indicated by "N/A*" on the reports and a footnote that "information has been disabled by your district manager."

Group Screening Report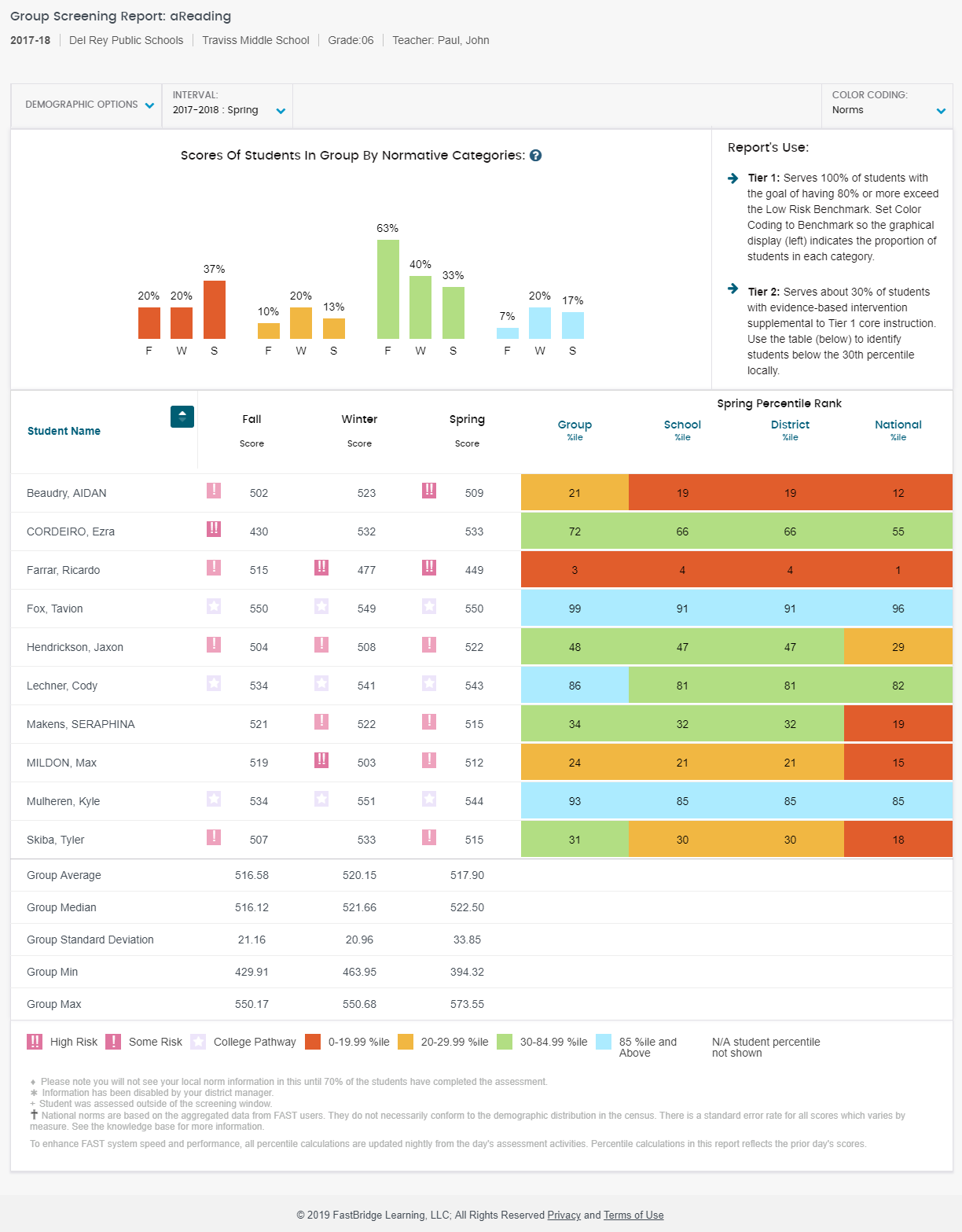 Individual Skills Report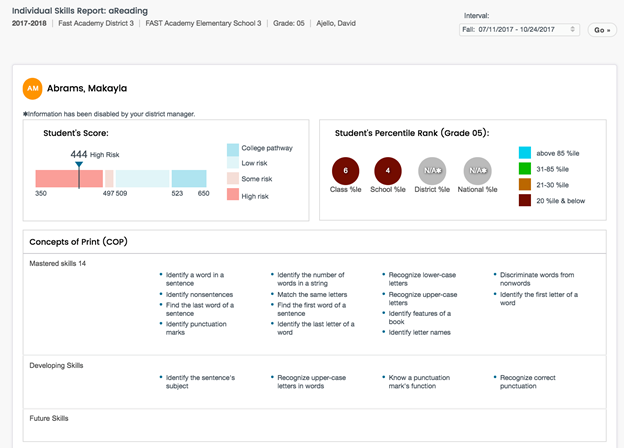 Individual Benchmark Report