Master Account Administrators have the ability to add new District Managers to the FastBridge system. The process is similar to adding other account levels, School Manager, Specialist, etc.
Go to Add Staff > District Manager.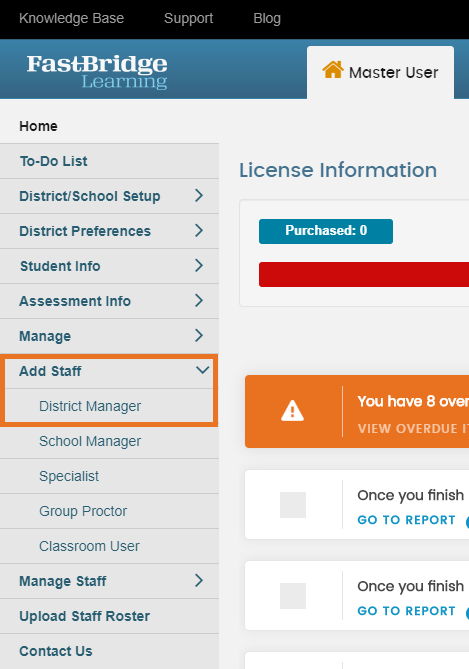 Fill in the bold items on the page. Be sure to select a unique username. We suggest dm_firstlastname or dm_first.lastname etc. Try to stay away from using their email in case they are ever added as a Classroom User in the system as this could cause issues in the roster process.
When completed, click Submit, at the bottom.