At the beginning of each school year, District Managers should review their assessment options for the earlyReading composite. By default, new districts are set up to use Nonsense Words (as opposed to Decodable Real Words) and to score By Word (as opposed to by Sound). Scoring By Word or By Sound only applies to Nonsense Words and Decodable Real Words. These options apply to the whole district, and once testing begins, can not be changed until the next school year.
To view or edit the options for Nonsense Words/Decodable Real Words, go to the District Manager tab, and select Assessment Settings from under Assessment Info. To change the settings, choose the desired options, and click Submit.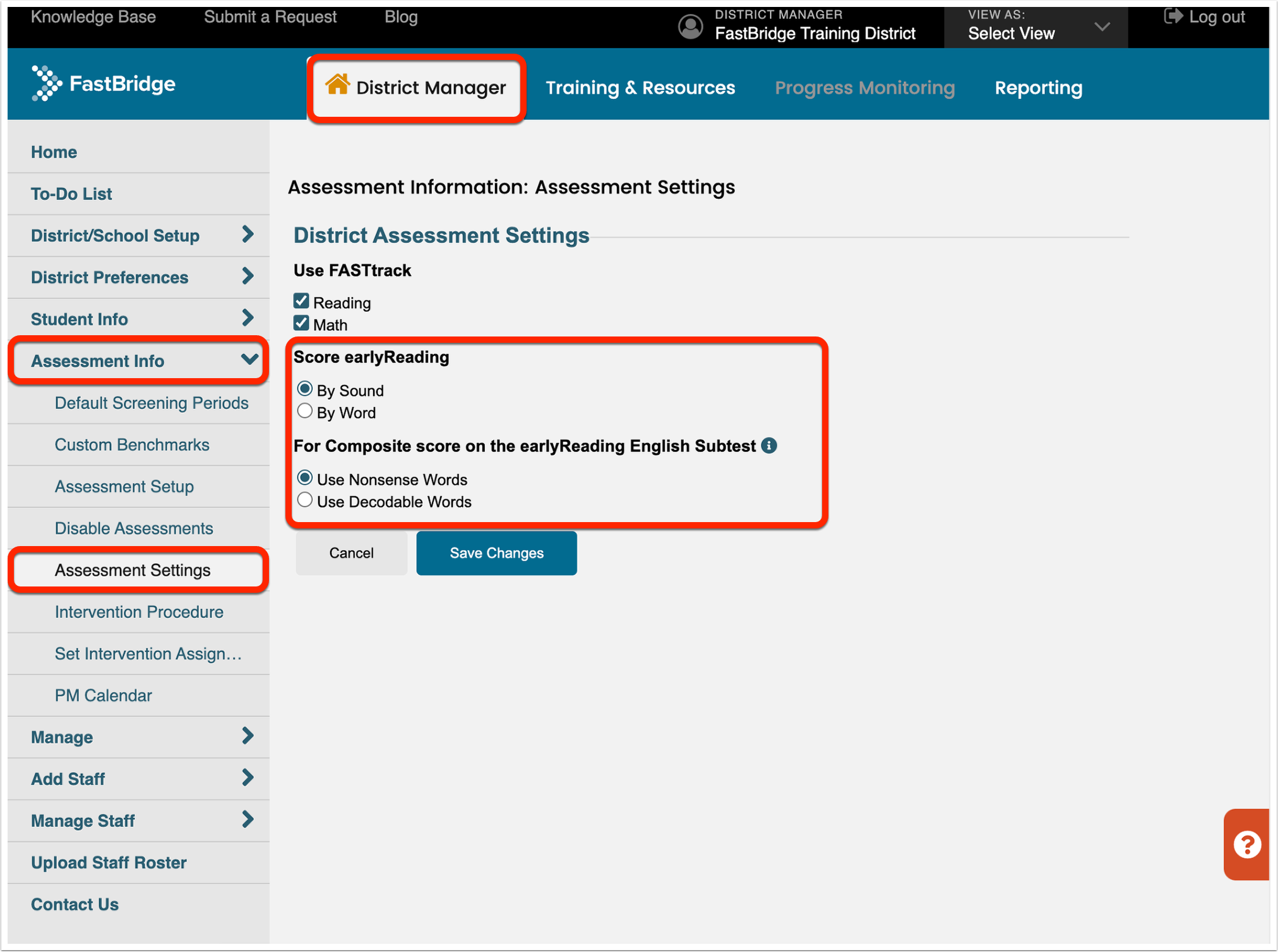 Note: If you select to score By Sound, you will be able to view By Sound details in the Individual Skills Report; however, FastBridge only has benchmarks for scoring By Word. The final score is always by word. If any sound is marked incorrect, the entire word is considered incorrect for scoring purposes.