To Run the Report: There are two options
1. From the Home Page, select Class Lists. On the Class List page each student's name is a hyperlink that can be clicked to display the Student at a Glance Report.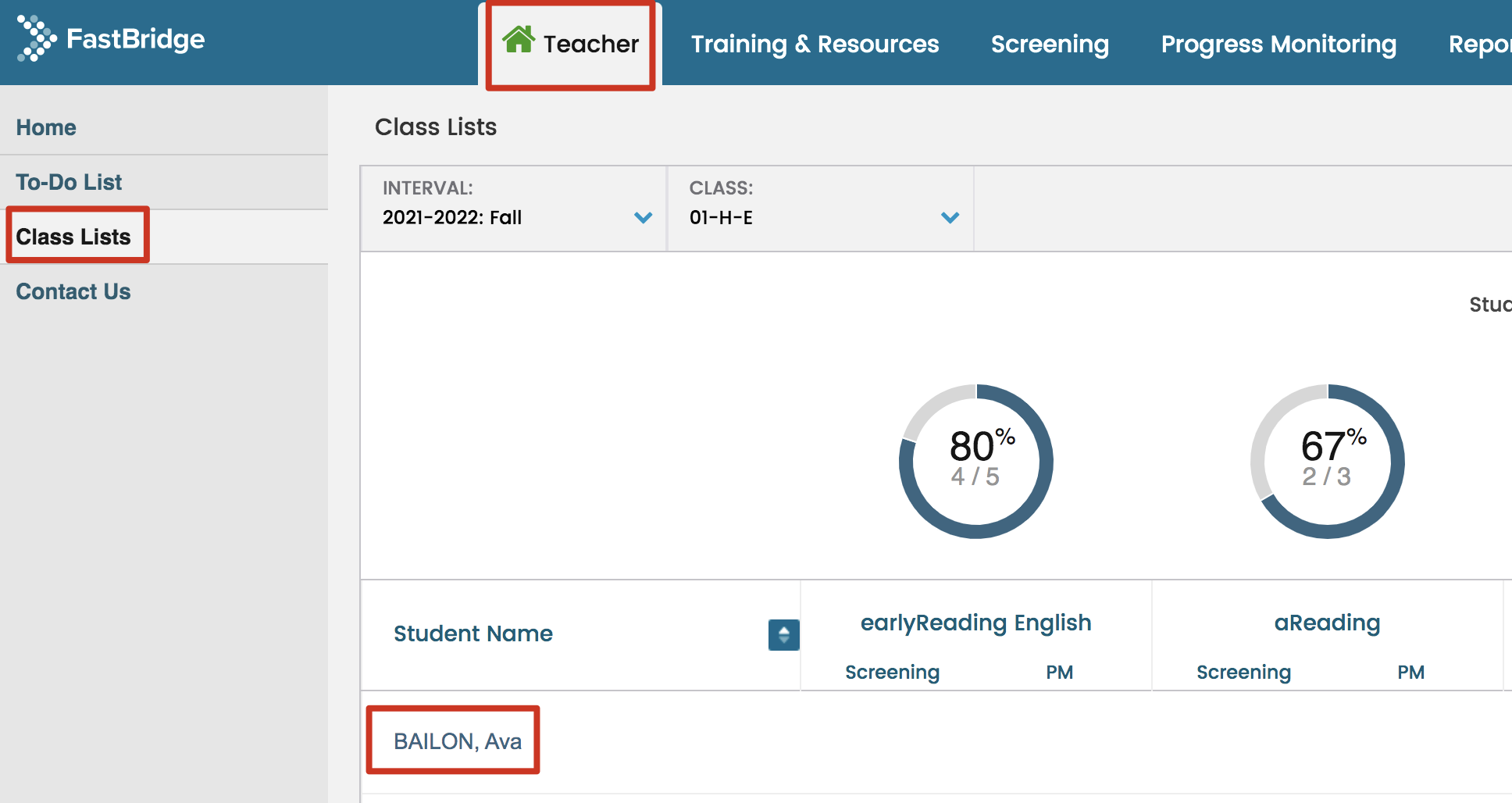 2. Go to Reporting > Student at a Glance Report

Search for specific student

---
Interpreting the Report: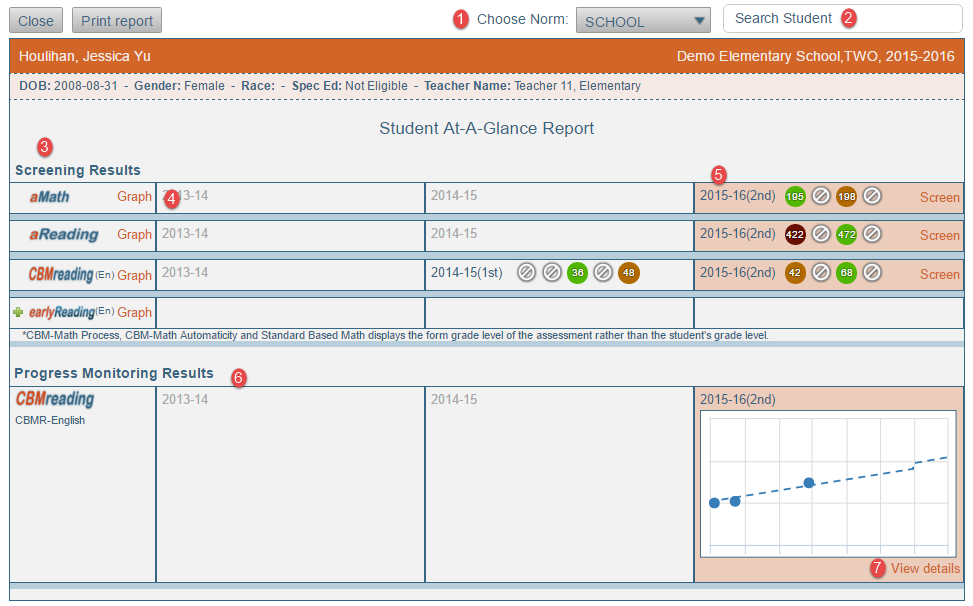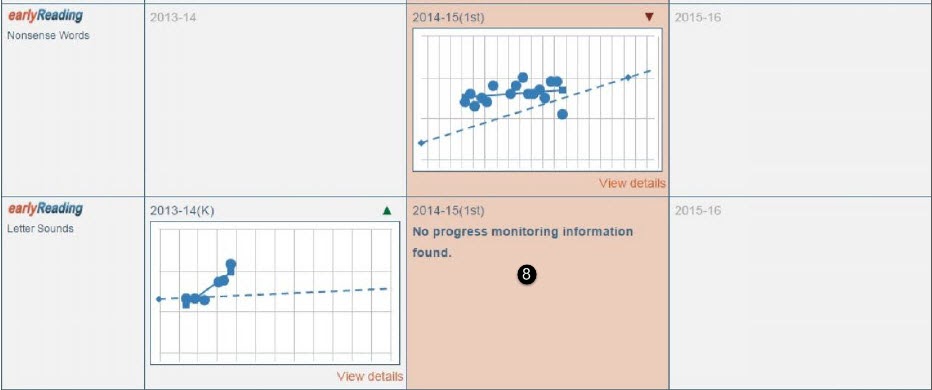 1. Select the norms that will be used to color code the scores in the report. The default will be School norms. You can also select from District or National.
2. There is a search box at the top right of the screen that may be used to find the next student to display in the report.
3. The screening data will be at the top of the report. Each assessment used will be a separate row and each column will display the scores for each screening period in that school year.
4. Next to the assessment name is a link labeled Graph. This will take you to the student's Individual Benchmark report for the selected assessment.
5. The school year and the student's grade will be displayed with their scores for each assessment. In the case of CBM Math the grade of the assessment will be displayed in parentheses, rather than the student's grade.
6. If the student is or was in a progress monitoring group during the school year, you will see a preview of their PM graph in the report. Each progress monitoring measure will have its own graph.
7. There is a link to display the actual progress monitoring graph at the bottom right of the graph preview.
8. If a student is in a progress monitoring group but no scores have been recorded in the group, you will see a message that No progress monitoring information was found.
In the Reports Manager screen you can select the Student At-A-Glance report (FastBridge Tools > Reports Manager > Student At-A-Glance Report). When the report opens you will enter a student's name into the search box. When you select a student the report will display. It will look identical to the report described above.