The group screening report is best used to look at the overall performance of a class for each screening period.
How to access report the Group Screening Report:
Go to Reporting tab

Locate Group Screening Report > Select assessment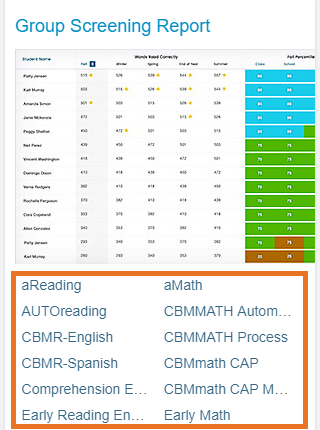 Select Settings:
1. Demographic Options: Choose from a variety of demographics to filter in your view. This information is only available when there is demographic information included in the roster.
2. Interval: Select the interval or screening period you wish to view percentiles for.
3. Color Coding: New to this report is the ability to view data in two ways. The setting can be selected on the top right of the report.
Normative Referenced (Norms)
Criterion Referenced (Benchmarks)
How to interpret the Group Screening Report:
Interpreting this report is broken up into two pieces, the top bar graphs (A) and the bottom student information (B).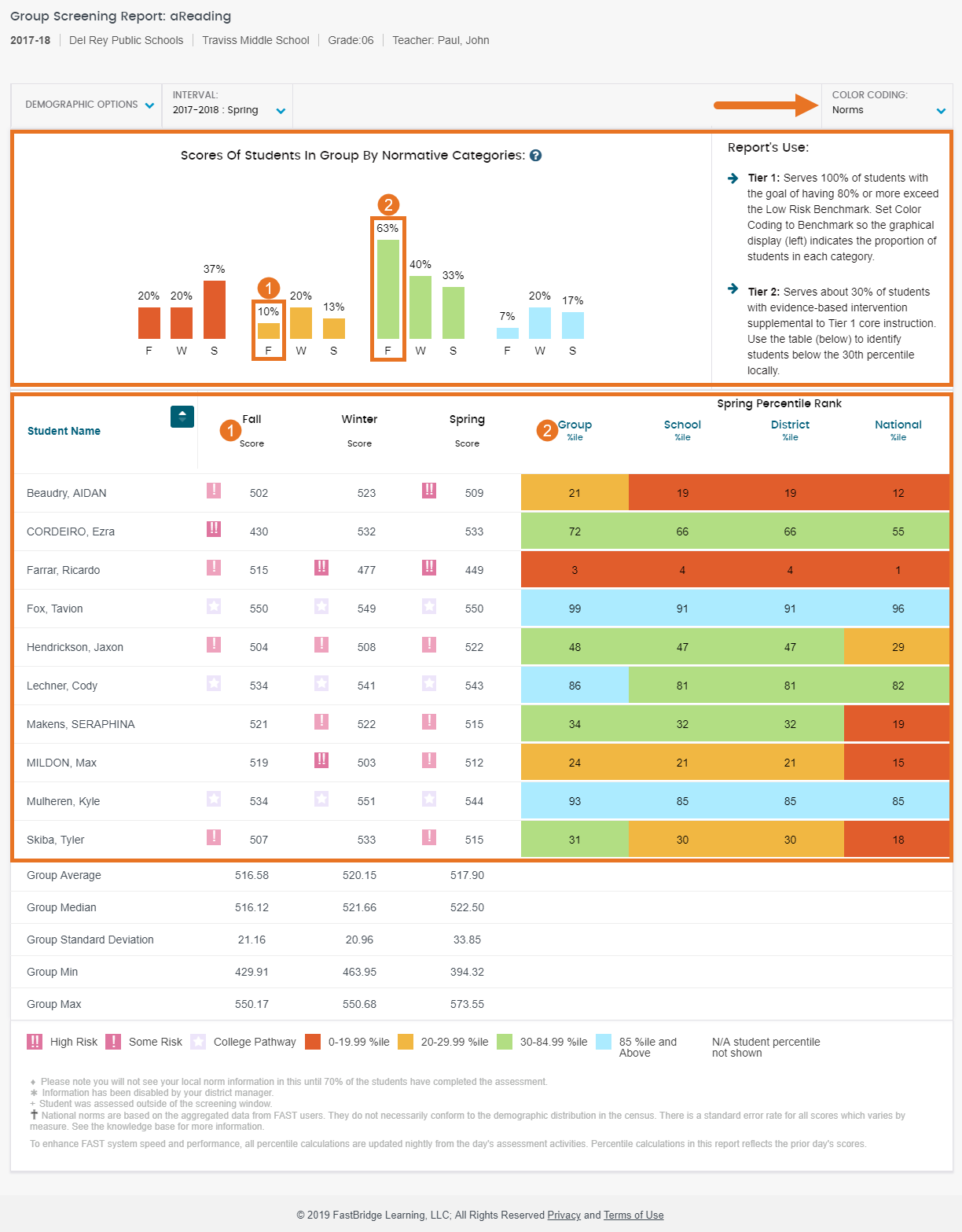 A. Scores of Students in Group by Normative (or Benchmark Categories)- This shows the percentage of students in the normative or benchmark categories. If you put your cursor on the bar it will display the exact number of students.
Examples:
1. In Fall screening, 10 percent of students in this class were in the 20-29.99 percentile.
2. In Fall screening, 63 percent of students in this class were in the 30-84.99 percentile.
Norm Categories

Benchmark Categories

B. Student Information
1. Student Scores. List of all student scores across screening periods and their risk indicators.
Note: To view CBM Reading COMP data, click More Data above the screening columns.

2. Percentile ranks, local and national
** Local percentiles will only displayed when 70% of student have completed the assessment**