The Class List is available for teachers, and it provides educators with a one-stop view of screening scores and progress monitoring performance across all assessments. Here are some key features of the report:
It provides a comparison to Benchmarks.

Teachers can select any class they have access to from a single page using the dropdown menu.

The Class List includes a summary of the students that are on track for each assessment.

Each student's name is hyperlinked to their respective Student at-a-Glance Report.

The Class List will display all assessments that have been taken by at least one student in the class by default.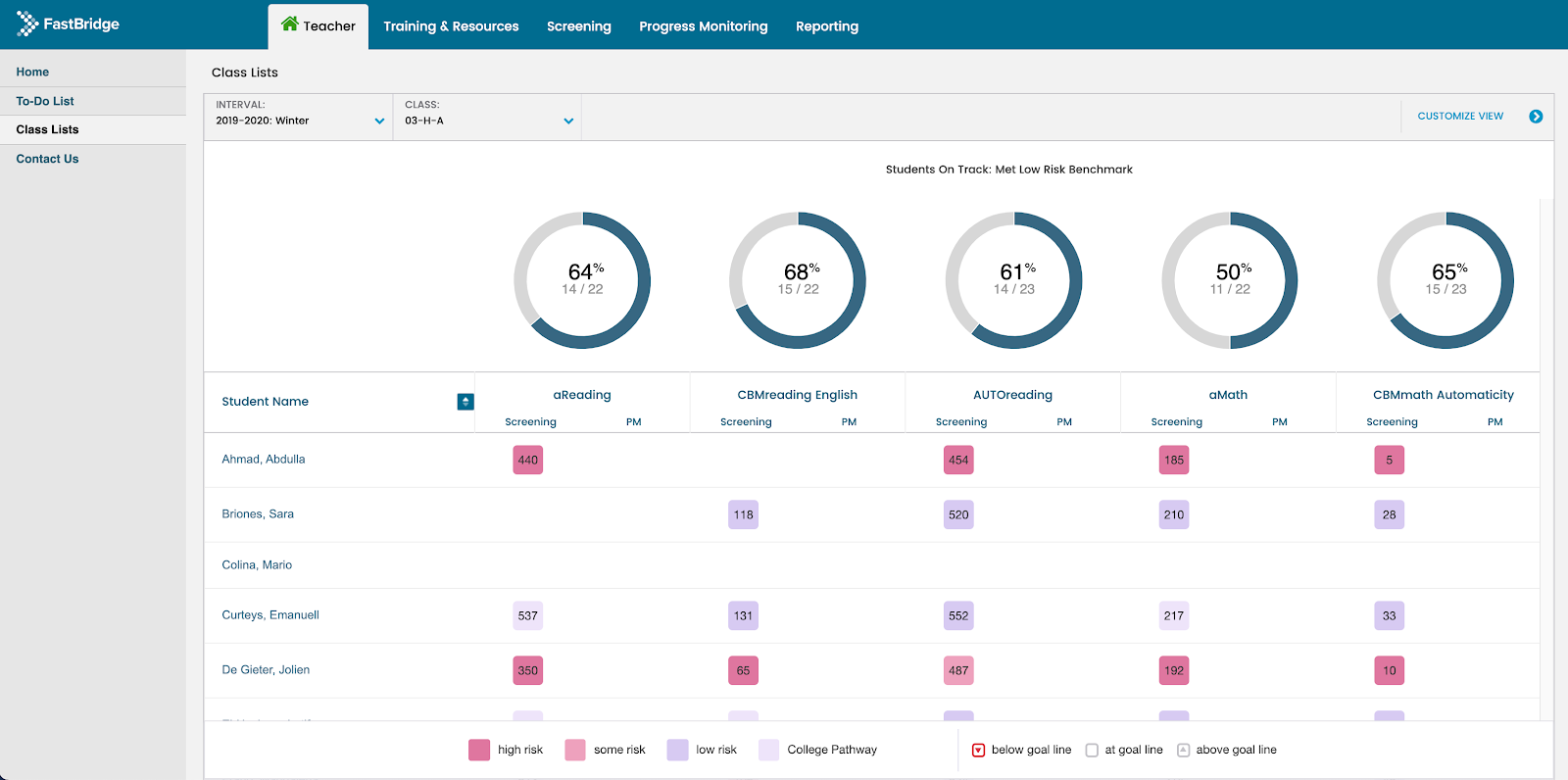 Teachers can customize the view of the Class List, which allows educators to:
Display Screening scores, Progress Monitoring scores, or both scores.
View specific assessments.
Filter students by selected risk level.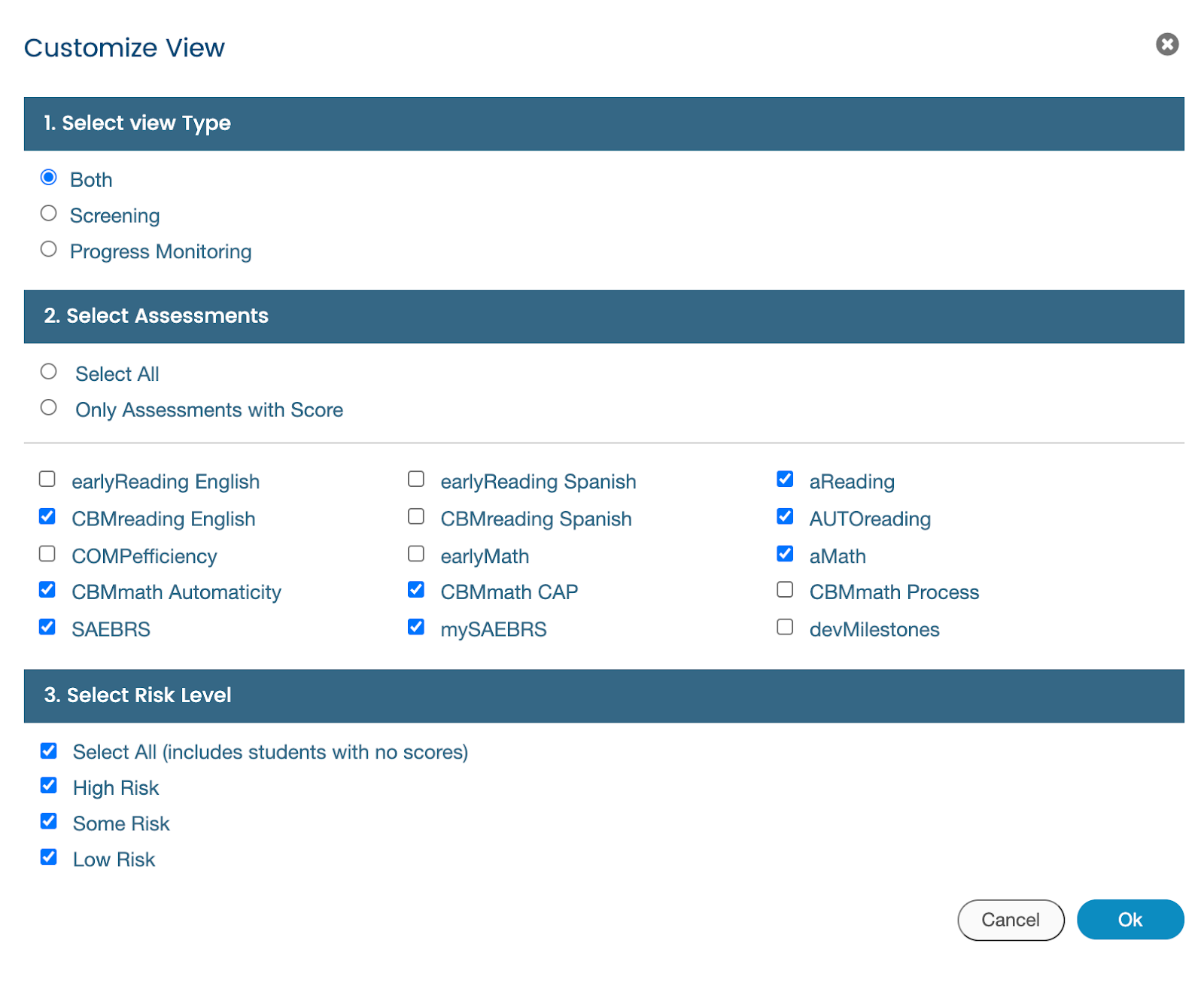 This report can help educators to answer the following questions:
Which FastBridge assessments did students complete?
Are all students screened in expected assessments? If not, which assessments still need to be completed, and/or which students still need to complete specific measures?
Are students with progress monitoring on track to meet their goals?
Are there students who exhibit needs across multiple assessments?
Use the questions on this Data Interpretation Tool while examing the Class List. This is a valuable tool to use during team meetings to analyze data and identify the next steps.