Certifications for teachers are located under Training and Resources tab. There is a separate certification quiz for each assessment. Click on the assessment name to begin training and to take the certification quiz.
Please note that Certification is not required by FastBridge
1. Complete training under Getting Started. This contains information on navigation, screening, reports and progress monitoring within FastBridge.
2. Complete training on specific FastBridge Assessments.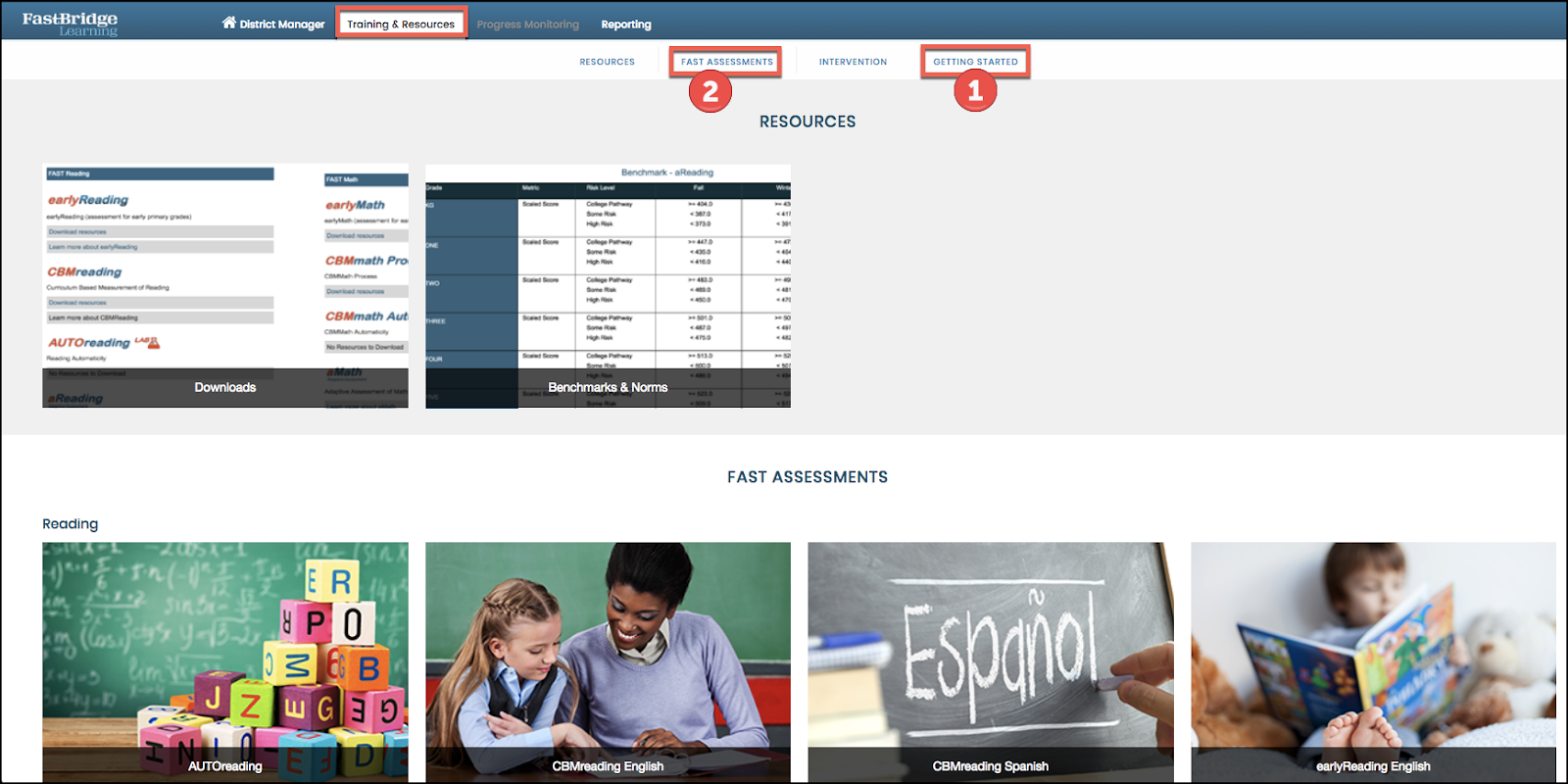 For Certification, open the appropriate tab. Click BEGIN to launch the appropriate quiz or certification.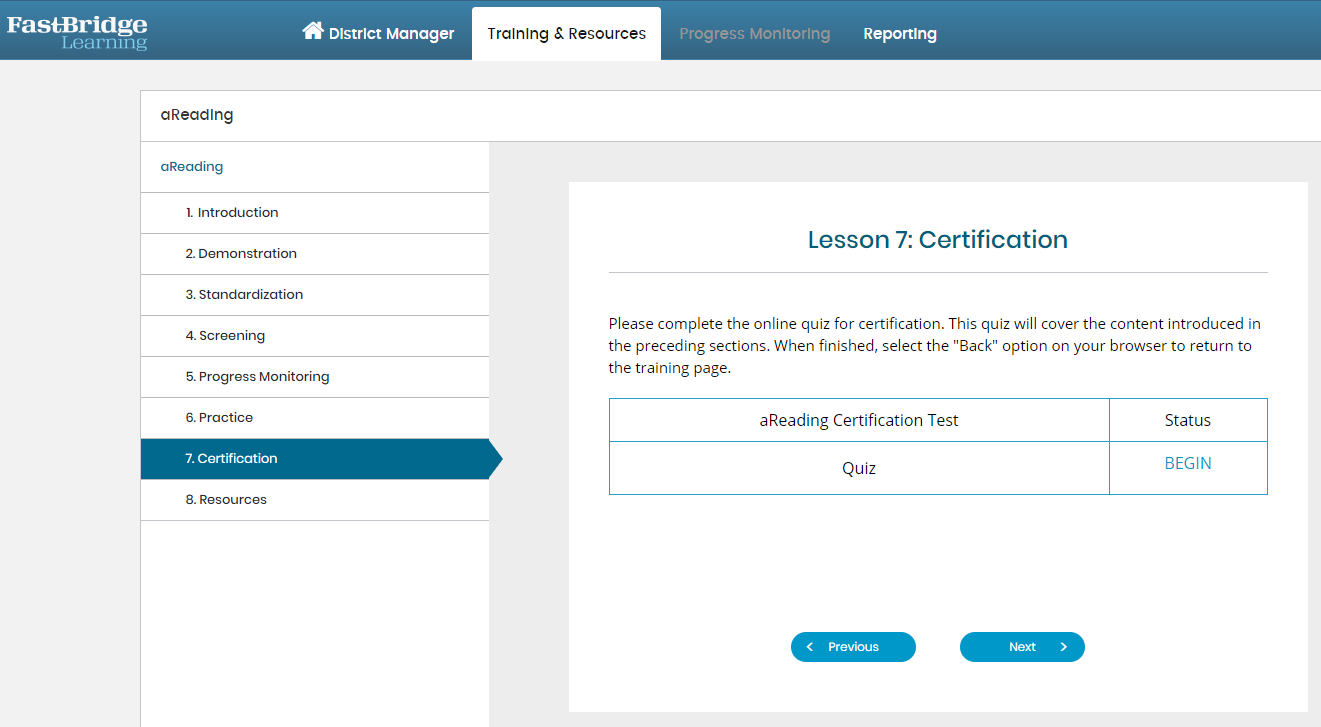 Quiz
Take the quiz and then click Submit.
At that time, you will get feedback on their results. Green text indicates a correct response, red text indicates an incorrect response.

You can then adjust the errors and re-submit. The results are shown below as Passed if the teacher has completed the quiz correctly with 95% accuracy or greater.

Certifications
Some Training sections will also have certifications for the teachers to take. Passing these certifications will show that the teacher understands how to properly administer an assessment. Much like the practice section, these certifications will give an example of a prerecorded student taking an assessment. The teacher will need to correctly score the assessment to pass.
These are listed under the Quiz. To start a certification, the teacher will need to click Begin.
Once in the assessment certification, click Play Audio.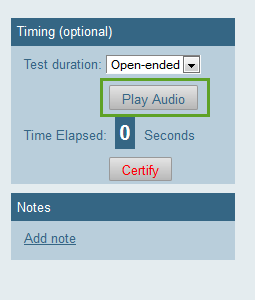 As the recording says "Let's Begin" click Start Timer.
When finished, click Stop Timer, if it is an open ended assessment, and then the Certify button to submit the certification.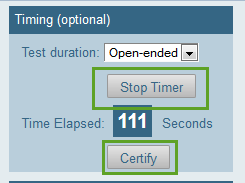 After certifying, your accuracy will be displayed in the bottom right of the screen.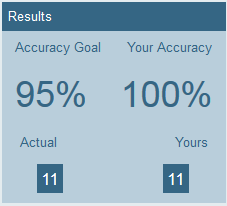 On the Training page the Certification will also display as "Passed".
District Managers will be able to run a report on these certifications as well to see who has passed, who needs some help or who still has yet to take the certification.