These reports are available to District Managers, School Managers, and Specialists only.
The Data Download Report is a downloadable MS Excel spreadsheet (.csv file) of raw data which can be manipulated or imported into other programs for analysis. Reports are chosen by assessment and by school, for the current or prior school years, to include data for screening or for progress monitoring. Screening data includes scores and local and national percentile rankings for each screening period. Progress monitoring data includes scores and goal information.
Access Student Data Download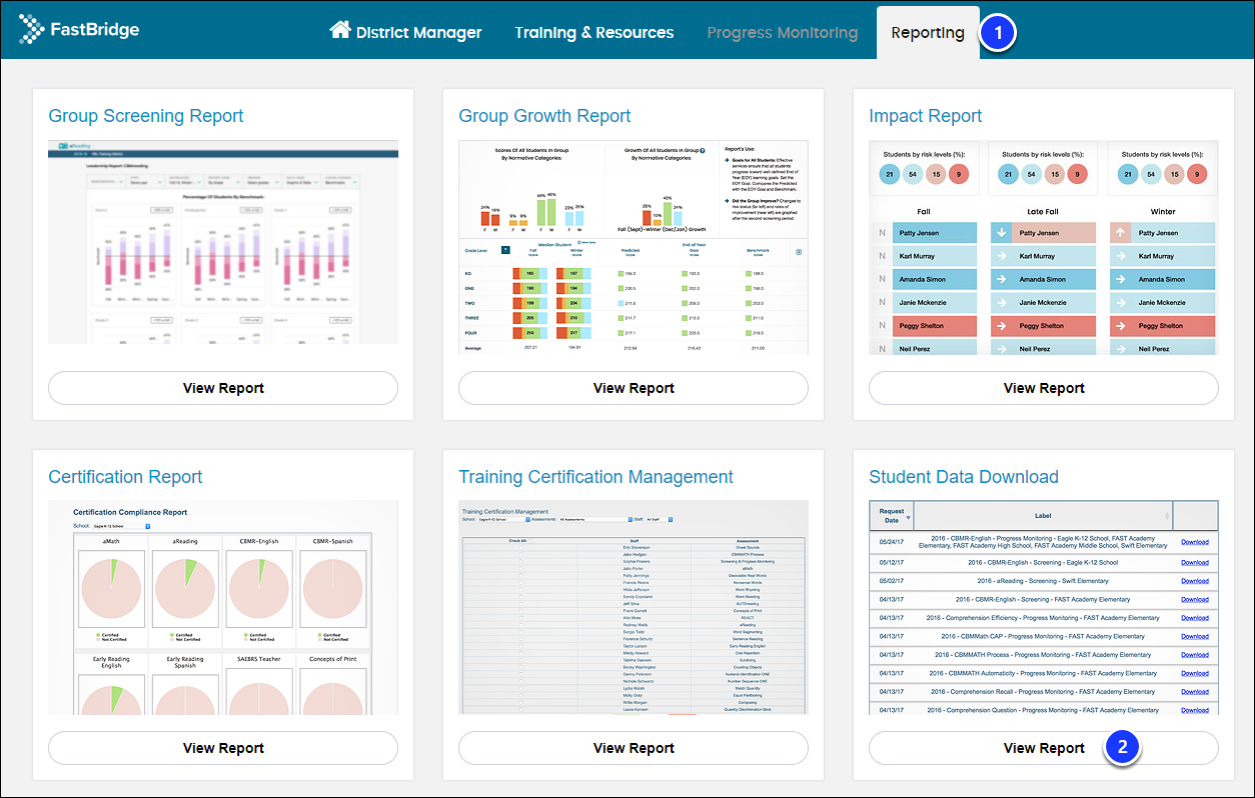 To access the Data Download:
Go to Reporting.
Choose View Report for the Student Data Download.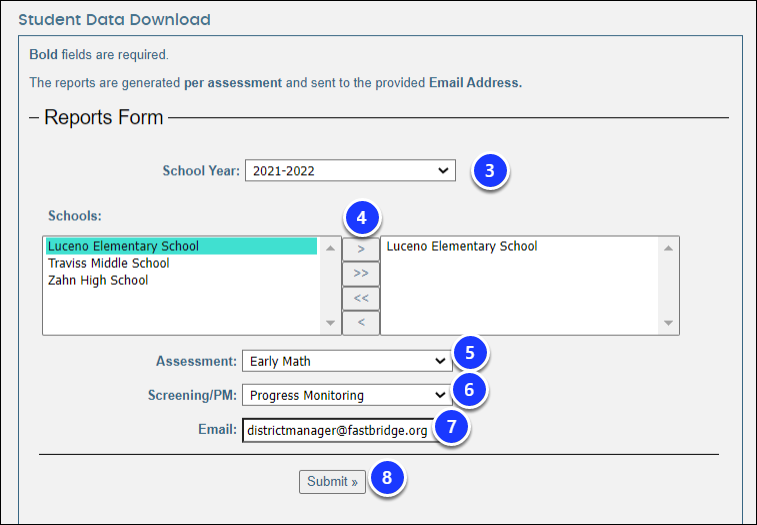 Select the options for your report:
Choose a School Year. Only one may be selected.
Choose one or more Schools. Make a selection from the left and use the arrows to move them to the right. All schools in the right-hand column will be added to the report.
Choose one Assessment.
Select to download for Screening or Progress Monitoring.
Enter an email address.
Select Submit to generate the report.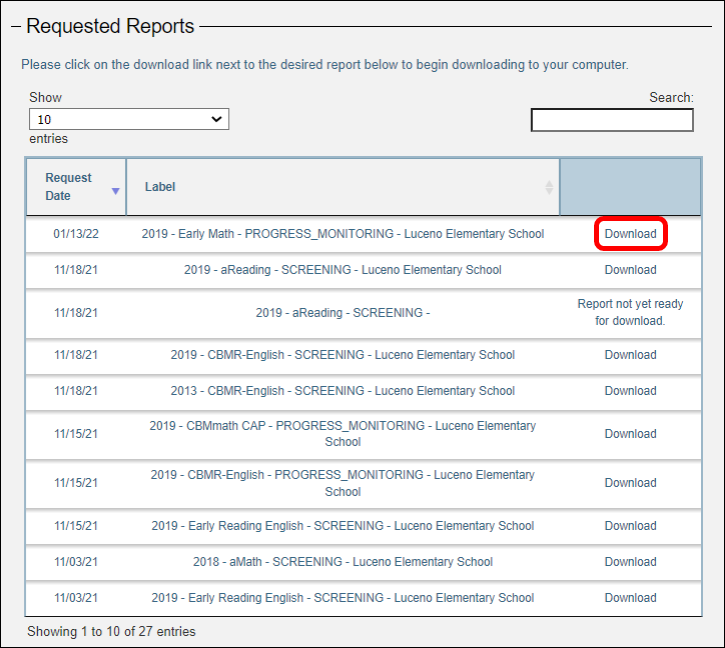 Once processed, your report will appear at the top of the list in the "Requested Reports" section of the page. Select Download to save the report to your computer.