District Managers, School Managers, and Specialists have the ability to generate PDFs of student usernames and passwords so that students can access the FastBridge system. This article is only applicable to users who access FastBridge directly from www.fastbridge.org; if you use Clever, the Illuminate Education portal, or another Single-Sign On (SSO), there are different procedures in place for generating student usernames and passwords.
Before printing this list of student usernames and passwords, you will need to set up student usernames and passwords within the FastBridge system. The information in Setting Up Student Login Access will support you in setting up student access to FastBridge.
District and School Managers: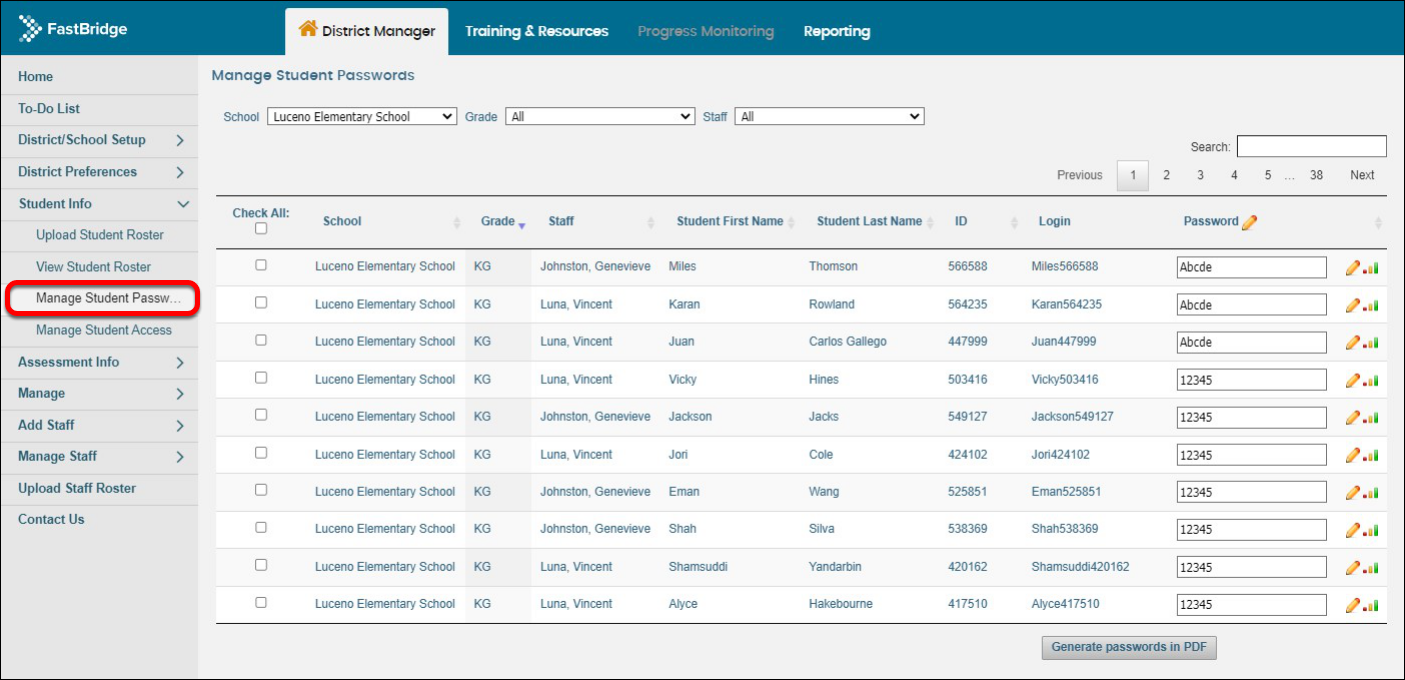 Specialists: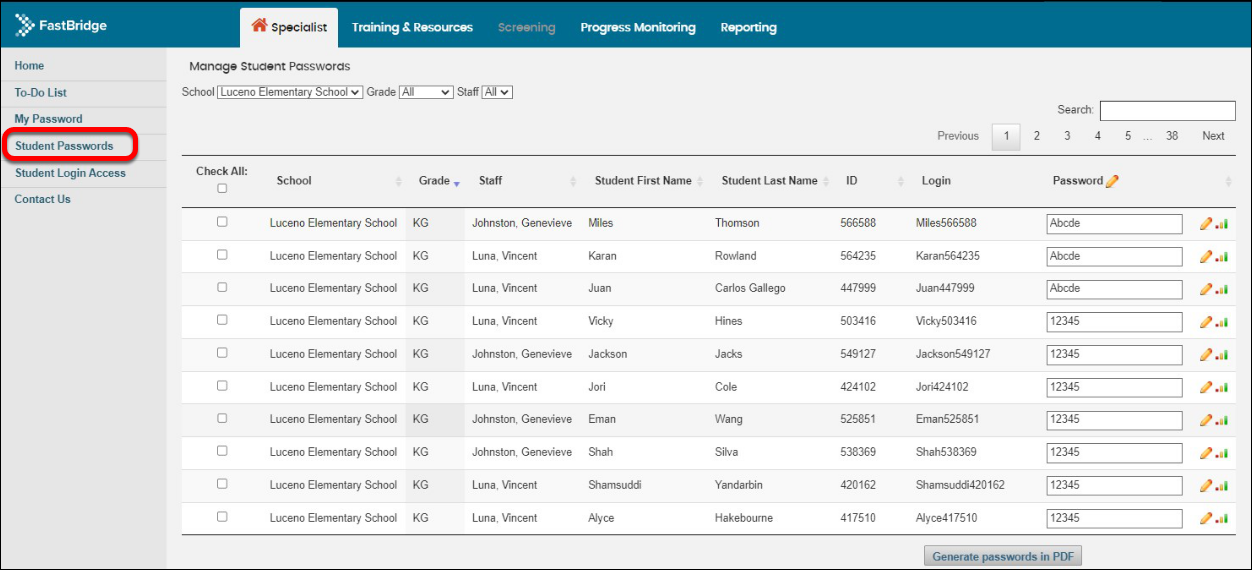 Use the filters at the top to the Manage Student Passwords page to select the group you want to print, then click Check All. All students in the filtered group will be displayed.
At the bottom of the screen, click Generate passwords in PDF to create a PDF of student logins and passwords.
You can filter by teacher and give the list to the respective teachers, or you can give the list to the specialists and group proctors who will be administering their tests. You can also cut the document into strips and hand each student a paper copy of their login and password as they enter the testing lab.