The Disable Assessments page has taken the place of what was formerly the Edit Screening Periods page.
The Disable Assessments page allows you to disable an assessment from grade level(s) at each school. Select the school, and then find the assessment(s) you'd like to remove for each applicable grade level at that school. Click on the red minus sign to remove that assessment from the selected grade level. A pop-up window will appear, prompting you to either confirm or cancel your selection to remove the assessment. You will not be able to remove the assessment if scores exist for the selected group. Once an assessment is removed using the Disable Assessments page, the assessment will no longer be visible to teachers or students in the selected group. The assessment can be added back at any time using the Assessment Setup page. For more information on Assessment Setup, please see Adding Assessments to Schools.
Disable Assessments (Assessment Info > Disable Assessments)
Select the school from the Choose School dropdown menu

Click the red minus sign next to the assessment you want to remove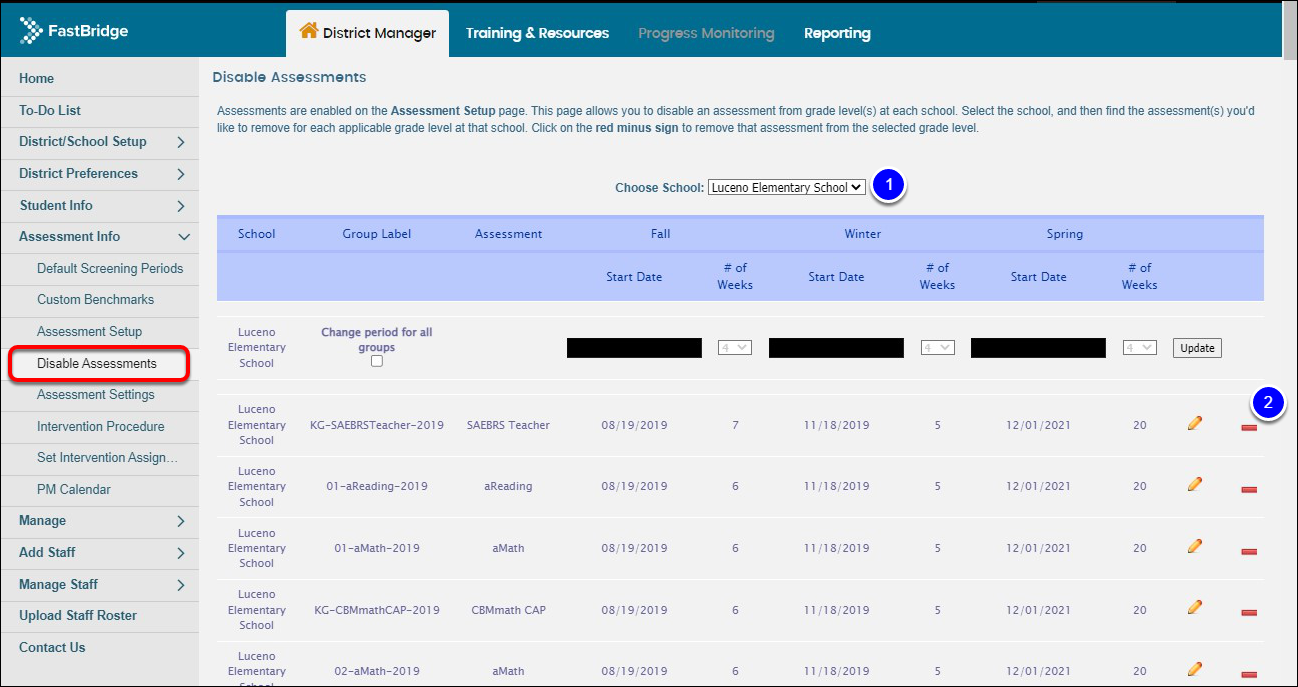 Click "OK" to remove the assessment or "Cancel" to cancel your selection
Note: If scores exist for the group, you will not be able to remove the assessment. If you click to remove an assessment that already has scores, the pop-up shown below will appear.