Before students can log in to FastBridge directly, individual student login access must be created. Such access is done automatically when a district is rostered. Managers, Specialists and Group Proctors have access to student login access and passwords and will need to inform the students. For more information about managing student login access, see Setting Up Student Login Access.
Only computer administered assessments, such as aReading, aMath, AUTOreading, CBMmath Automaticity, CBMmath CAP, and mySAEBRS, can be accessed directly by students.
Students log in to FastBridge from the URL: app.fastbridge.org. Enter the student username and password, then click LOG IN.
Students who have been assigned to progress monitoring groups will initially see options for Screening or Progress Monitoring. Clicking on Screening will take them to their screening assessments. Clicking on Progress Monitoring will take them to their progress monitoring assessments.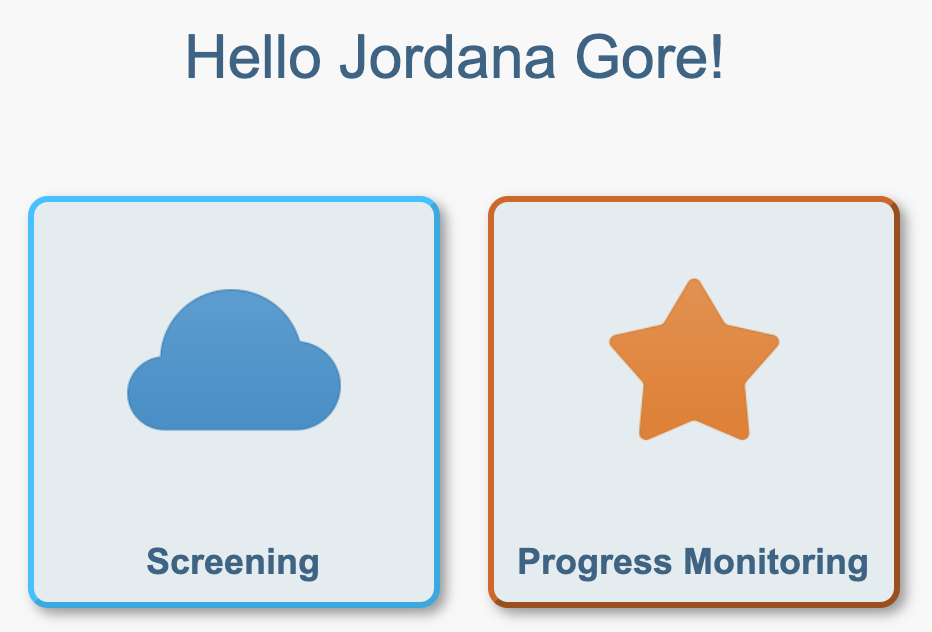 Screening
If the student is not enrolled in progress monitoring, he or she will go directly to the screening assessments. Here is what a student will see on the screening page: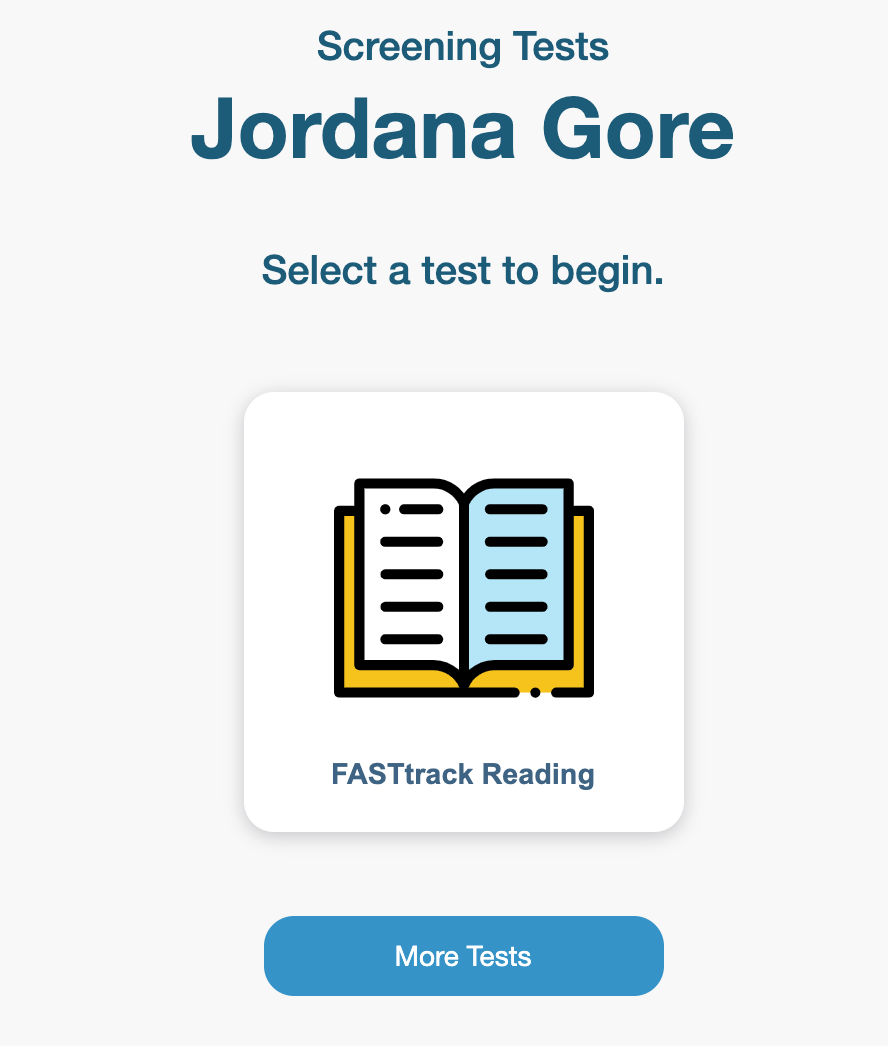 The FastBridge reading assessments are the most frequently used and the student screening login defaults to a button for FASTtrack Reading as well as one for More Tests. If the students need to complete the recommended FastBridge screening assessments for reading, they will click on that button and initiate the grade-appropriate measures. If the students need to complete FastBridge math or behavior assessments, they will select the More Tests button. This will open a window with all of the FastBridge assessments that have been activated for their use.
Example: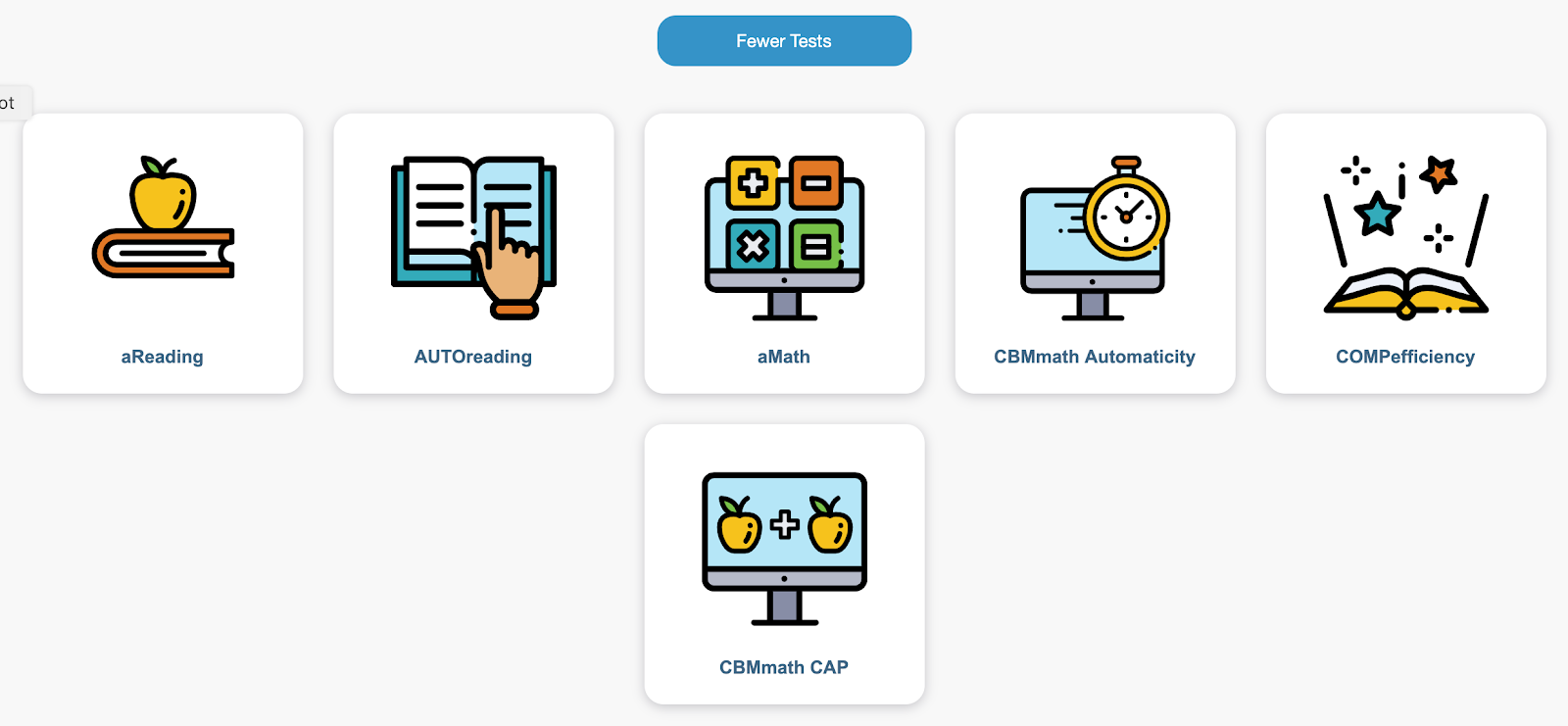 The students will then click on the button for the assigned measure. There are audio directions for all computer-based FastBridge assessments and students will follow the directions to complete the assessment. Note that FastBridge screening assessments can only be taken one time per screening period.
Some tests, such as CBMmath CAP, are available at multiple levels. Make sure the correct level is selected before the student clicks on the button to start.

Progress Monitoring
If a student selects the progress monitoring option, he or she will be taken to the assessment that was assigned by the teacher. Here is an example where AUTOreading was assigned.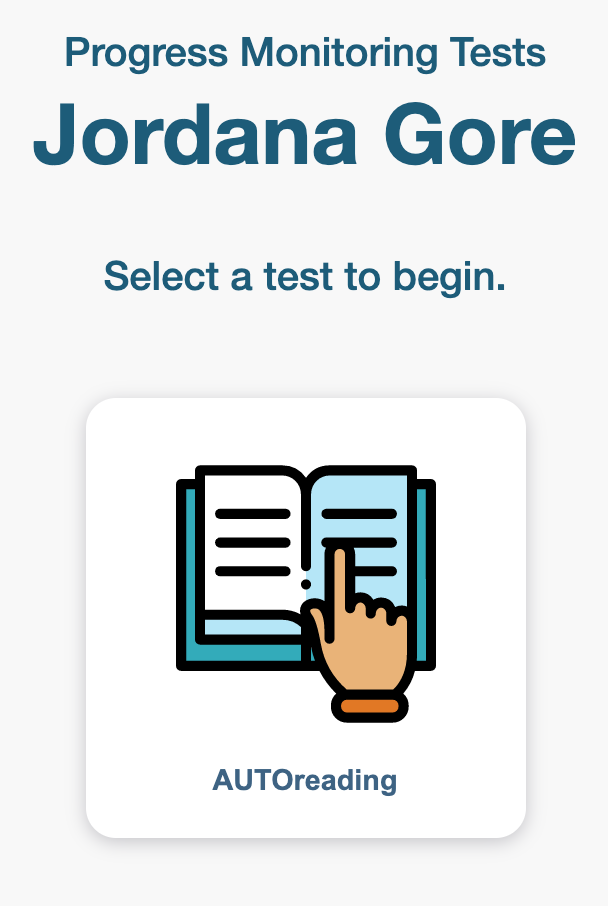 For certain Progress Monitoring assessments specific subtests of a measure will be assigned. In this example, the student was assigned to complete the AUTOreading Decoding sub-test as a progress measure.

Note: Online Progress Monitoring assessment are only available to students during the assigned days and weeks that were entered when the progress monitoring schedule was created. Once the measure has been completed for an assigned date, or if the date has passed, the measure is no longer visible to the student. Students can still make up a missed progress measure by logging in from a teacher, specialist, or group proctor login.