FastBridge does not allow users to delete user accounts.
You can, however, disable, or deprecate, the account so it can no longer be used: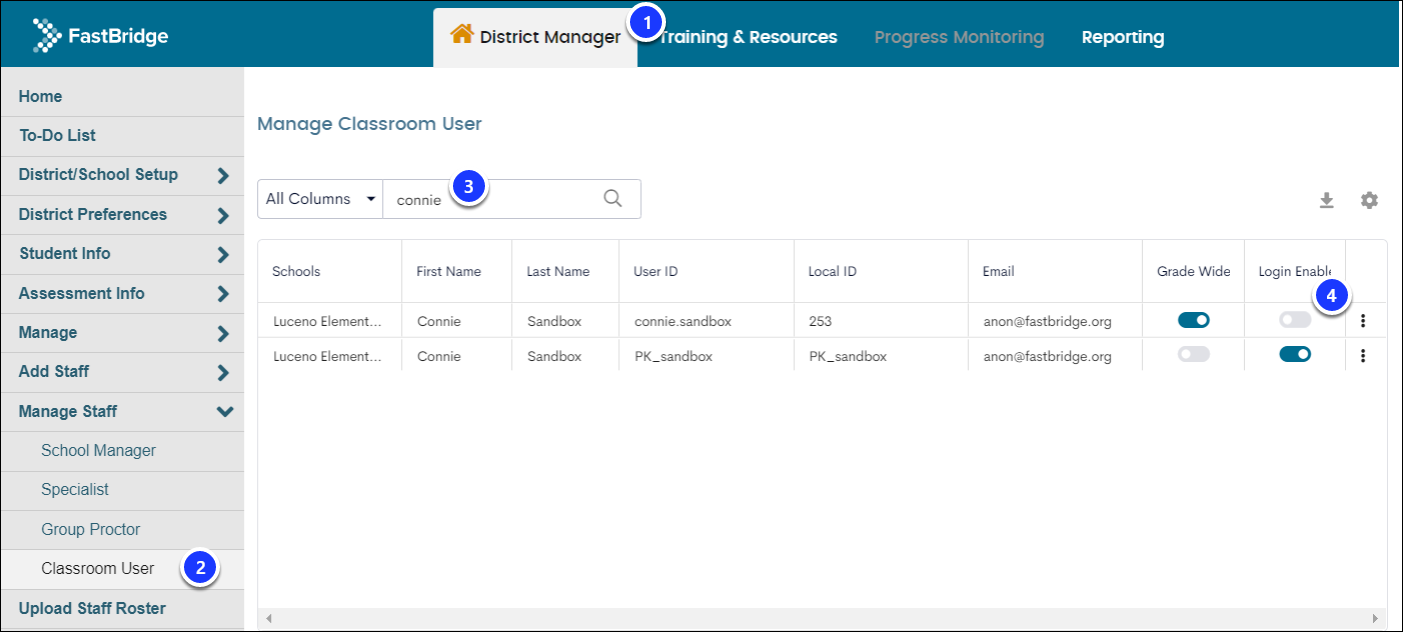 To disable an account, go to the District Manager or School Manager tab, and

select the account type of the account you want disabled from under Manage Staff.

You can use the Search box to find the specific account.

Toggle off, or uncheck, Login Enabled to disable the account.
You should also put a "Z" in front of the login ID and email address. For teachers, it is best to also deprecate the Teacher/Local ID.
This will make it easier to identify active/inactive accounts, and will move the deprecated accounts to the bottom of the list when sorting by login ID or email address. Click on a field to open the box so you can change the entry. Edit the item and press the Enter key to save your changes. A dialog box will come up letting you know the change was accepted.