Filtering to View Progress Monitoring Groups…
but not really because
there are no groups for academic PM
. Just a filtered list.
Students are individually listed on the progress monitoring tab. Students with multiple PM assessments will be listed multiple times.
You can filter the list of students by specific details, such as the progress monitoring assessment, the monitoring user, or the intervention name to see a list of all students that fit that criteria, as well as helpful data such as the next scheduled monitoring date, the assessment, start scores (remember to watch for those with 0 as a start score and correct them!), the most recent monitoring score, and trends.
In the visual below, you can see how to locate all of the students with a particular PM measure assigned to a staff member for monitoring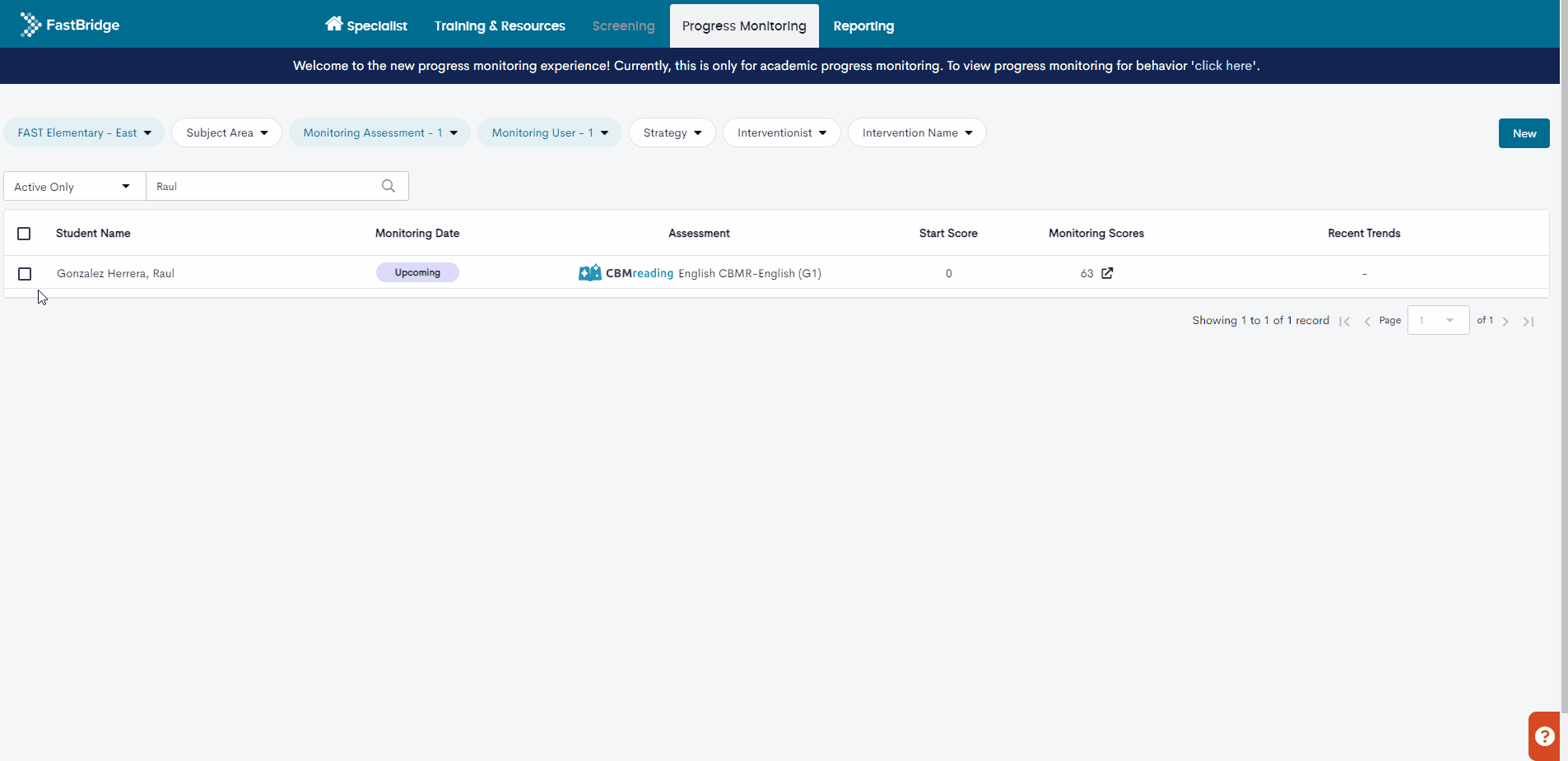 Note: This change in the interface actually aligns with the method that we have recommended for organizing students in the past.
Viewing a Student's Progress Monitoring Data
There are a couple of ways to view the progress monitoring data from the PM tab.
On the PM Report (Graph):
Click the checkbox to the left of the student's name

Select PM Report on the blue action menu at the top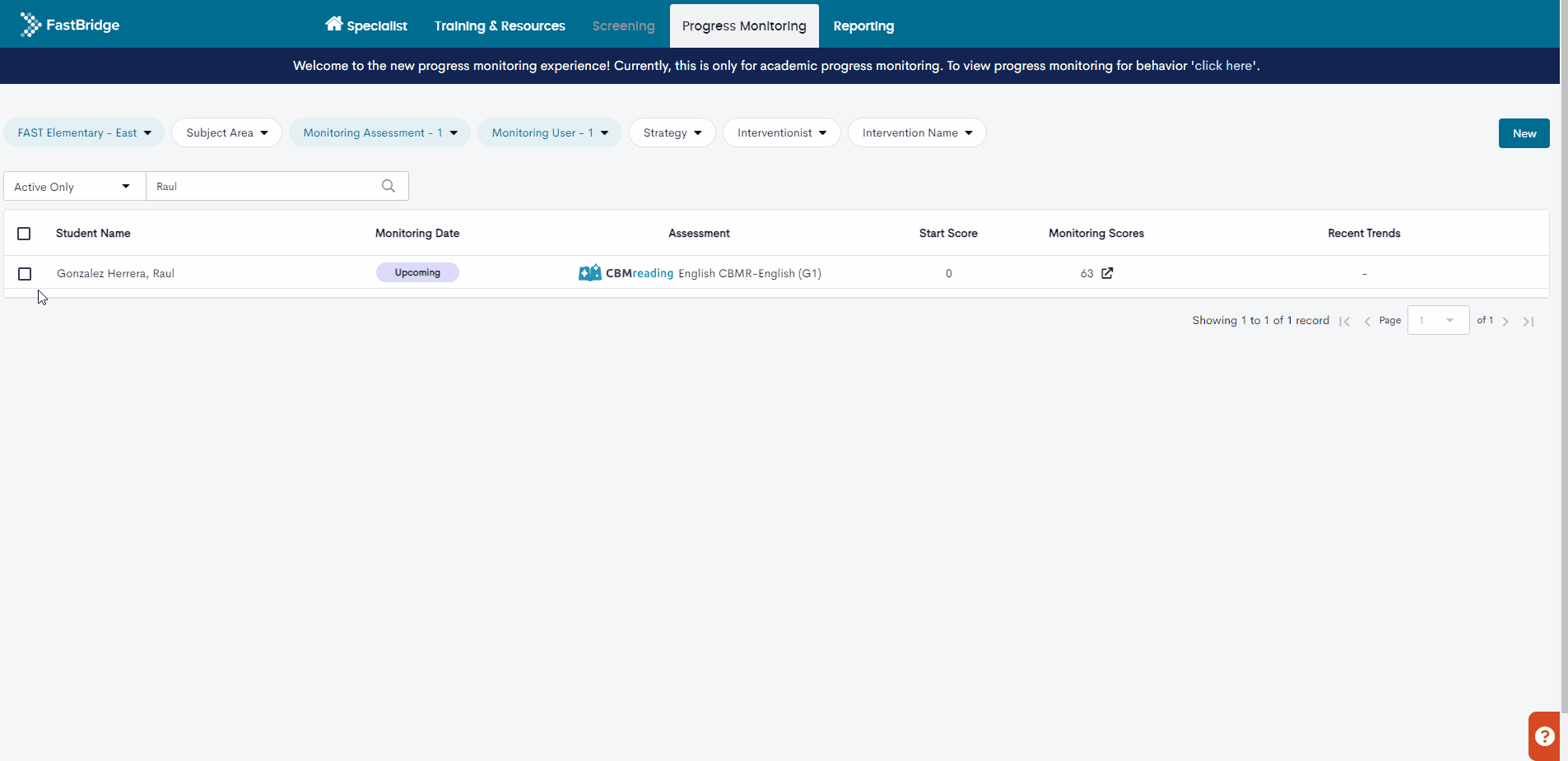 On the administration pop-up:
Locate the line for the student and the assessment. Tip: Enter the student's name in the search box at the top of the list to find them faster

Click the icon of the square with an arrow in the Monitoring Scores column. A list of completed (and available) probes will pop up with the scores