This feature allows District Managers to edit the Progress Monitoring Calendar for the district. Non-school weeks, such as Winter and Spring breaks, can be made inactive by default for all PM at once. It is best to complete this task before school starts and progress monitoring is scheduled for the year.
Configuring the District Progress Monitoring Calendar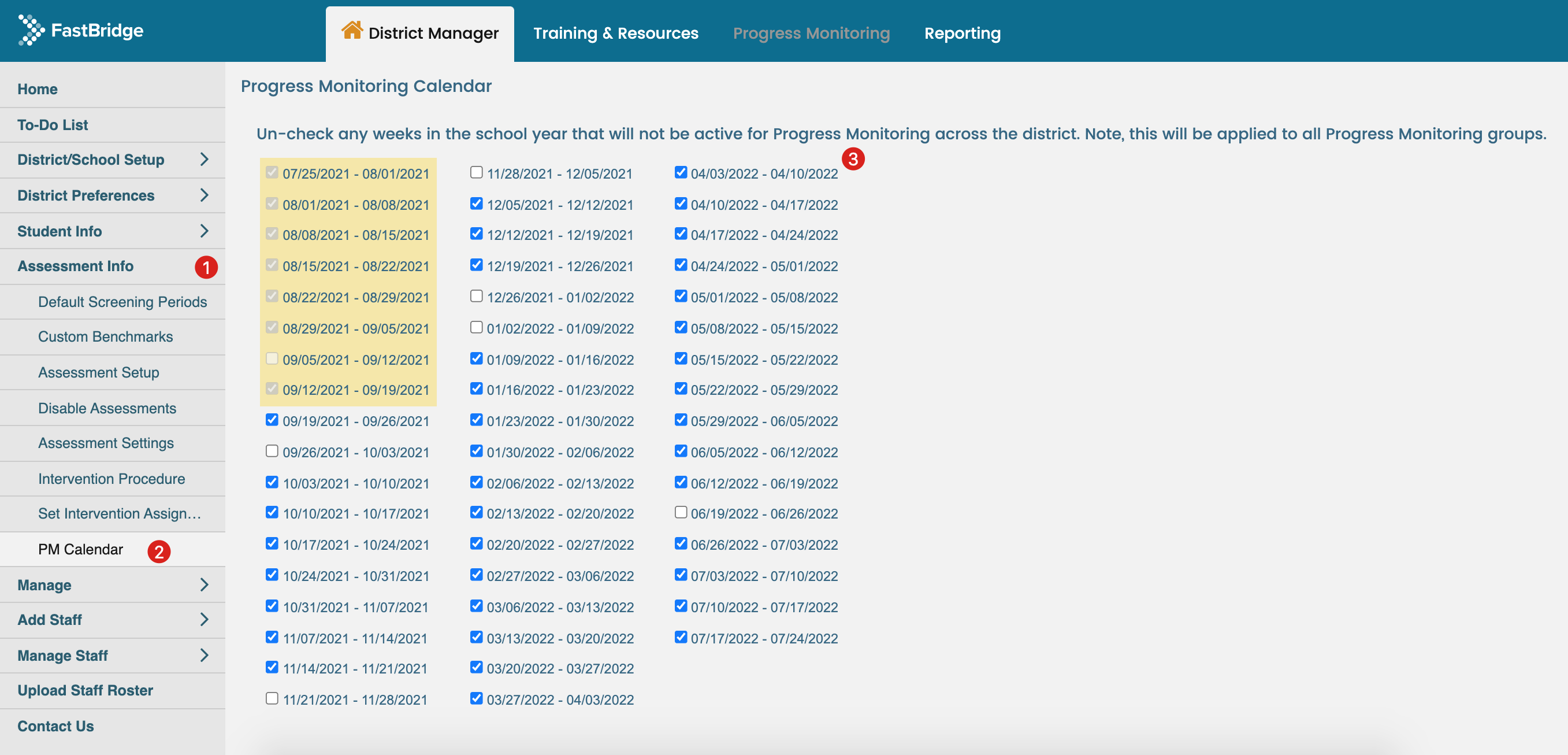 Select Assessment Info on left menu

Click PM Calendar

Click the checkbox to the left of the dates to un-check (make inactive) or check (re-activate) a week.

Read pop-up with update confirmation and click Continue
Important notes:
Weeks can be marked inactive from the current week forward only, not retroactively.

Weeks can't be marked active again on the district calendar, once the week has started. Only future weeks can be marked active again.



Still need help?
Follow your district's plan for support, usually by contacting your FastBridge District Manager. If your district doesn't have a plan, submit a support request in FastBridge or by emailing help@fastbridge.org (which also creates a support request). Don't forget to include specific details about the issue. Do not use the chat feature or phone support number through FastBridge, as your Iowa support team is not available via those methods.