Students are no longer added to Progress Monitoring Groups. Students can, however, be added to interventions that follow the same parameters as other students which allows filtering. This article guides users on how to view filtered students together.
Filtering Students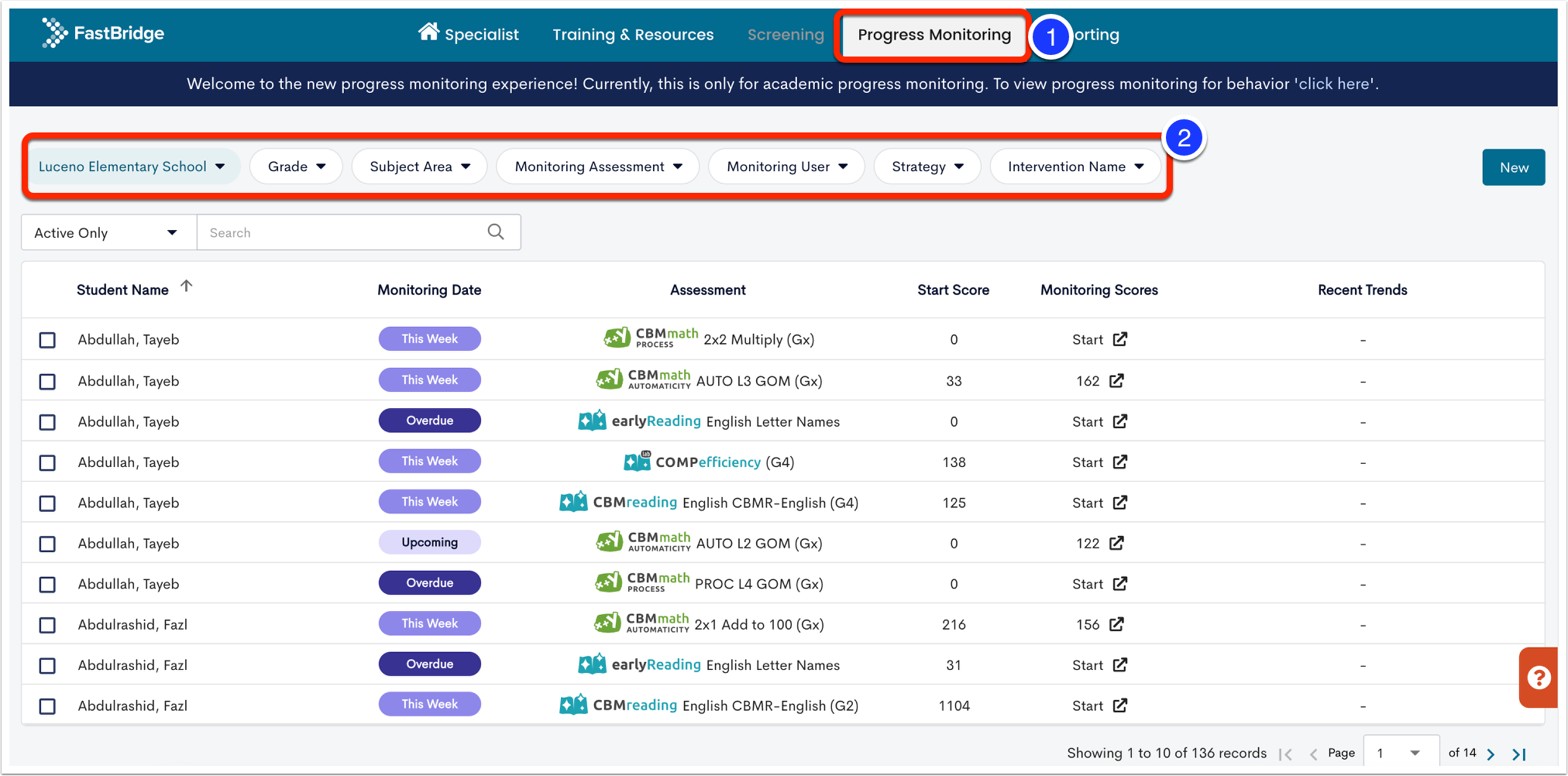 go to Progress Monitoring.
Use the dropdown menus to filter students.
Tips to Filter Students Together
When initially Creating and Editing a New Progress Monitoring From, use at least one or more of the same parameters as other students to be able to use the filters and view those students together.
After selecting students to add to Progress Monitoring, the Intervention Details tab allows for a Name to be added. While it is entered automatically, this can be updated as a way to quickly access students through one filter, as if they are in a single group.