It is important to collect a Start Score to include in a Progress Monitoring Plan. Some negative implications may occur if a Start Score is not added.
The Importance of adding a Baseline Score
When interpreting Progress Monitoring Report data that does not include a baseline score, the Goal Line starts at zero and is therefore inaccurate. This results in all data points appearing above the Goal Line making it impossible to determine if the student responded to the intervention.
If for any reason a Progress Monitoring Plan needs to be started before a Start Score is collected, it can be added later manually.
How to Get a Baseline Score before Starting a Progress Monitoring Plan
Open the Screening tab.
Expand All Assessments.
Select the progress monitoring assessment. This is an example in which CBMreading English is the progress monitoring assessment.

If the assessment is available in more than one language, "E" indicates English, and "S" indicates Spanish.

Choose the Class.
Select the timer/stopwatch to begin administering the assessment for the specified student.
After the student completes their assessment, the baseline score is automatically recorded. When setting up a progress monitoring group, this start score will automatically feed into the group setup form. Alternatively, users can manually enter students' baseline scores as part of the progress monitoring setup.
Adding a Baseline Score after Progress Monitoring has Started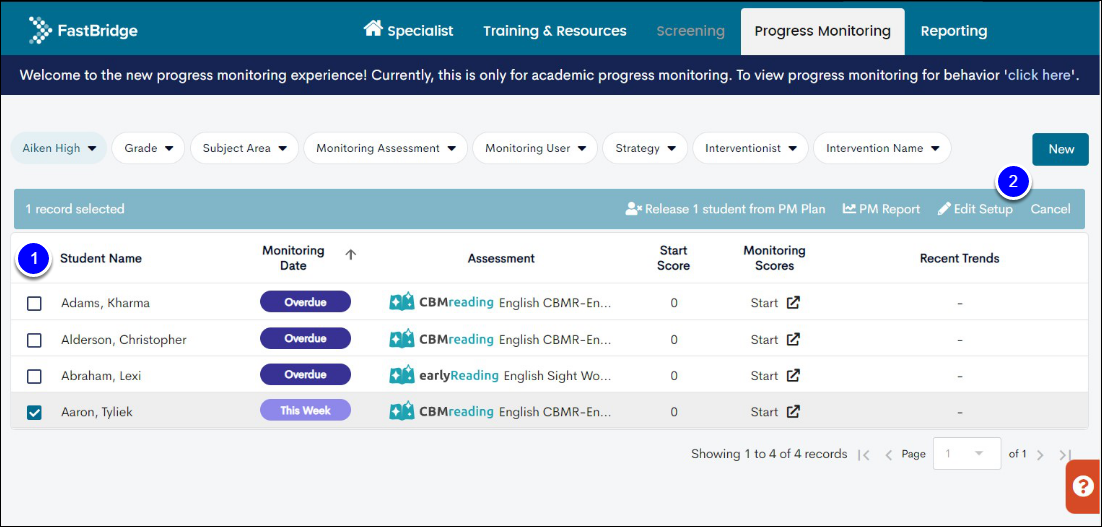 Select the checkbox to the left of the desired student's name.
Select Edit Setup.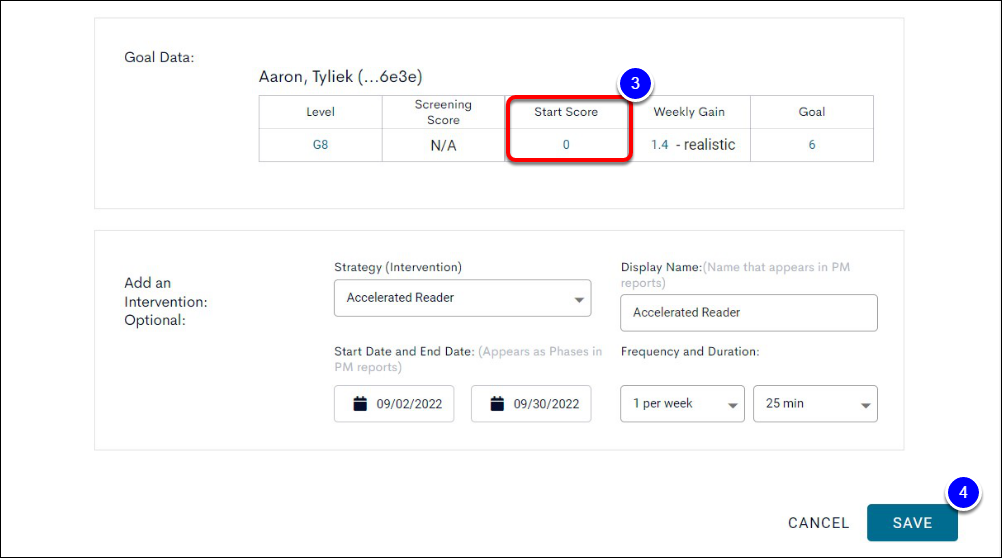 Within the Start Score box, double-select to enter the Start Score.
Select Save to save the changes.